Editorial Board Guest Author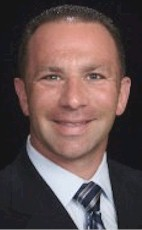 Mr. Spadafora
Eric Spadafora
Vice President of Business Sales, Verizon Business Group
As Vice President of Business Sales for the Eastern United States, Eric Spadafora is responsible for all business sales, technical engineering, advanced communications solutions and customer experience for the region.
In this role, Mr. Spadafora manages nearly fifteen hundred sales professionals, delivering innovative technology solutions to businesses in the largest cities in the U.S., including, New York, Philadelphia, Chicago, Boston and Washington D.C.
Mr. Spadafora's team provides integrated solutions that streamline business processes, maximize efficiency, and simplify the end user customer experience. In the past year, he has helped over 100,000 customers stay ahead of the competition with integrated solutions that simplify technology and provide consistency for his clients.
In May of 2020, he was featured on FOX Philadelphia regarding Verizon's commitment to small businesses during COVID-19, including 7.5 million in small business grants to over 400 businesses.
Mr. Spadafora is a supporter of Life Remodeled, a non-profit organization dedicated to rebuilding communities in Detroit. In addition, he leads volunteer efforts for Gleaners Food Bank, which distributes more than 43 million pounds of food annually to 528 soup kitchens, food pantries, homeless shelters, senior homes.
Mr. Spadafora received his MBA in Global Management from the University of Illinois. A graduate of La Salle University, Eric holds a Bachelor of Arts degree in Philosophy. He has completed executive leadership courses at Harvard and Northwestern Universities.
Verizon Business Markets (VBM) was formed in 2017 to serve US-based local small businesses, state and local governments, and educational institutions.

Please visit http://www.verizon.com/business/ for more information.
Linkedin Profile: https://www.linkedin.com/in/eric-spadafora/
Mr. Spadafora can be contacted at +1 201-400-5325 or eric.spadafora@verizonwireless.com
Author's Articles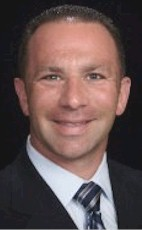 By Eric Spadafora, Vice President of Business Sales, Verizon Business Group