Editorial Board Guest Author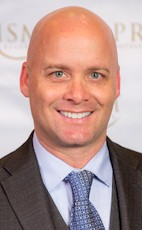 Mr. Traywick
Will Traywick
Vice President of eCommerce & Digital Marketing, Prism Hotels & Resorts
Will Traywick began his career in hospitality with Omni Hotels corporate in advertising and public relations over 17 years ago. That's when he realized there was something special about those choosing a career in hospitality. Their roles at the core are to show world travelers what's unique about their hotels, their local market and most importantly, their people!
Mr. Traywick spent several years working with Hilton Worldwide in customer marketing & promotions, third-party distribution and sales. He also served as senior regional manager, eCommerce services for Hilton, before joining HEI Hotels + Resorts for four years as director of marketing and eCommerce. He is currently vice president of eCommerce & digital marketing for Dallas-based Prism Hotels & Resorts, an award-winning, full-service hotel management, investment, and advisory services company.
Founded in 1983, Prism Hotels & Resorts has grown to become an award-winning full service hotel management company - recently selected as Best Full Service Operator in The Americas by Hyatt. Headquartered in Dallas, TX, Prism Hotels & Resorts continues to establish a new standard of excellence for hotel management, with a team of hospitality professionals that offer experience unmatched in the business. Prism is proud to have been most recently recognized with the following brand awards: Hyatt Hotel of the Year - Hyatt Regency LAX, Operational Excellence (Hyatt), Best Conversion (Hyatt), Connie Pride, Merit (Hilton) as well as ranking #1 in Guest Satisfaction for all Fairfield Inn & Suite hotels (Marriott). Services include Hotel Management, Advisory Services, Project Management and Hotel Receivership.
In his current role, Mr. Traywick is responsible for creating improved results in the areas of search engine optimization (SEO), pay-per-click (PPC) and other display marketing, social media, online reputation management, and database marketing. His strategic focus areas include driving more traffic, awareness and revenue by leveraging brand programs, developing digital assets, maintaining a flawless online reputation, creative storytelling through social media and working closely with vendor partnerships.
Mr. Traywick has vast knowledge and experience in hospitality, marketing and revenue & eCommerce services that have proven to be hugely beneficial for Prism's portfolio of premier properties the company works to provide best-in-class management, experiences and results for its owners.
Mr. Traywick is a graduate of Dallas Baptist University and East Texas Baptist University and works out of Las Vegas.
Please visit http://www.prismhotels.com for more information.
Mr. Traywick can be contacted at +1 214-257-1037 or will.traywick@prismhotels.com
Author's Articles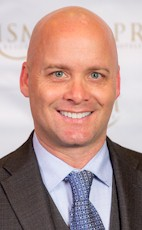 By Will Traywick, Vice President of eCommerce & Digital Marketing, Prism Hotels & Resorts