Editorial Board Guest Author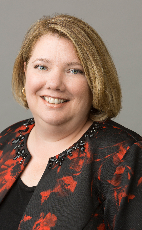 Ms. Beacom Gorman
Maureen Beacom Gorman
Partner, Marshall, Gerstein & Borun LLP
Maureen Beacom Gorman is partner at Marshall, Gerstein & Borun LLP who focuses her practice on acquisition and protection of intellectual property rights, investigation of counterfeit and other infringing uses of trademarks and copyrights, and enforcement in federal, state, and foreign courts, international arbitration bodies such as WIPO, and administrative bodies including U.S. Customs and Border Patrol and the Trademark Trial and Appeal Board.
Ms. Gorman's invaluable familiarity with the inside workings of the United States Patent and Trademark Office and her twenty years of practice form the background for her comprehensive understanding of the nuances of global portfolio strategy and guidance in trademark and copyright prosecution, enforcement, litigation, and licensing in the United States and internationally. She has handled trademark prosecution and/or protection for goods and services in all International Classes.
Ms. Gorman has extensive experience in consumer goods as well as the food, beverage, and hospitality industries. She has been selected as a trademark consultant in numerous Trademark Trial and Appeal Board actions as well as district court matters in numerous U.S. jurisdictions.
Ms. Gorman joined Marshall Gerstein in 2011 and serves on firm's Marketing & Business Development and Finance Committees. Previously she worked as a trademark examining attorney in the United States Patent and Trademark Office. She is a former member of the International Trademark Association's U.S. Subcommittee on Anti-Counterfeiting and led the Internet enforcement task force for that committee.
Ms. Gorman received her J.D. from The John Marshall Law School, now named University of Illinois-Chicago John Marshall Law School, and received her B.A. from Marquette University.

Please visit https://www.marshallip.com for more information.
Linkedin Profile: https://www.linkedin.com/in/maureenbeacomgorman/
Ms. Beacom Gorman can be contacted at +1 312-474-6643 or mgorman@marshallip.com
Author's Articles
By Maureen Beacom Gorman, Partner, Marshall, Gerstein & Borun LLP