Editorial Board Guest Author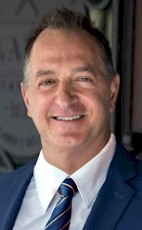 Mr. Allowe
Greg Allowe
CEO, Delaney Hospitality Development & Management LLC
Greg Allowe uses his vision and experience is helping grow boutique hotels. Over the past 36 years, Mr. Allowe has worked on the development and management of boutique hotels and independent restaurants within the Florida area and beyond.
This highly specialized segment gave Mr. Allowe the reputation of being a trend setter while maintaining a strategic and systematic approach to each and every project he undertook. Creator of the boutique brand The Delaney Hotel and Delaney's Tavern which is located in Orlando, Florida. The Delaney Hotel has been recognized by many as the place to stay in Orlando when visiting along with having amazing food. Focused primarily on helping build a strong impression on guests while giving a personal touch to every interaction.
Over his time working in the hospitality industry Mr. Allowe has had his hands on the opportunity to build some of the most unique hotels you can stay in from Naples to Orlando. He is known for being a hard worker and friend to many. He has spent his year building relationships in the hotel industry all over central and coastal Florida.
Mr. Allowe is a graduate from SFSU.

Please visit http://www.staydh.com/ for more information.
Linkedin Profile: https://www.linkedin.com/in/greg-allowe-78b37323/
Mr. Allowe can be contacted at +1 401-580-5003 or gallowe@staydh.com