Editorial Board Guest Author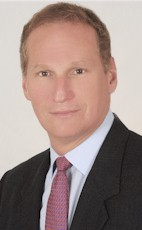 Mr. Taylor
Troy Taylor
President, Algon Group
Troy T. Taylor is the Founder and President of Algon Group. Mr. Taylor has 25 years of experience that combines investment banking, restructuring (both in Chapter 11 and out-of-court), and senior management. He has served as the Lead Financial Advisor, Chief Restructuring Officer or Chief Executive Officer in a broad range of industries including real estate/hospitality, energy, manufacturing, and distribution. He recently completed his tenure as Vice Chairman of Hyperion Bank in Philadelphia, PA, and currently serves as an Independent Director of The Dress Barn, Inc. He is also a founding investor and the Chairman of the Audit Committee for Big Rock Partners Acquisition Corp.
Mr. Taylor has completed various real estate restructurings/sales for high-profile clients including The Related Group, Four Season Peninsula Papagayo Resort, One Bal Harbour Resort, BlueGreen, The Altman Companies, and Reynolds Plantation.
Mr. Taylor has a strong track record of creating value for clients through aggressive negotiating, sophisticated structuring, and creative conflict resolution. In addition, he has substantial experience in managing complex litigation, as well as providing expert witness testimony and litigation support. His clients have included high profile Chairmen of publicly-traded companies as well as high net worth individuals and families.
Mr. Taylor was formerly President of GMA Partners, Inc., an investment firm backed by a Forbes 400 family office. In that capacity, he assumed the position of Chairman of 1-800-Auto-Tow, Inc., a publicly-traded roll up that experienced substantial financial and operational challenges and ultimately filed for protection under Chapter 11 of the bankruptcy code. His experience also includes serving as Managing Director of KPMG Peat Marwick LLP, where he was responsible for the firm's corporate finance activities in the Southeastern United States and parts of Latin America.
Earlier in Mr. Taylor's career he held investment banking positions with Oppenheimer & Co., Morgan Keegan & Co., and Thomson McKinnon Securities, Inc. He is a Sustaining Member of the American Bankruptcy Institute (ABI), and has been a speaker at ABI, real estate, legal and banking-related events.
Mr. Taylor earned an MBA degree and BS degree cum laude from The Wharton School of the University of Pennsylvania. He is a Certified Public Accountant.
Please visit http://www.algongroup.com for more information.
Linkedin Profile: https://www.linkedin.com/in/troy-taylor-8139203/
Mr. Taylor can be contacted at +1 404-423-8086 or troy@algongroup.com