Editorial Board Guest Author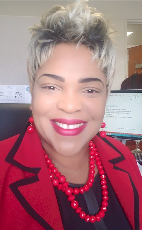 Ms. Malcolm-Kingston
Narda Malcolm-Kingston
Faculty, North Carolina Central University
Narda Malcolm-Kingston is a Certified Hospitality Industry Analytics (CHIA) professional and educator with 23 years of extensive experience in the Hospitality & Tourism industry. She is currently completing her Ph.D. in Hospitality Management at Iowa State University, holds a master's degree in Hospitality Information Management from the University of Delaware, and a bachelor's degree in Hospitality Management from Virginia State University.
Ms. Malcolm-Kingston's expertise span several sectors of the Hospitality industry to include: Social Media Management, Restaurant Management, Entertainment Management, Lodging Management, Guest Services Management, Managed Services, Casino Management, Operations Management, Project Management, Disaster Management, Personal Branding, and Brand Marketing & Management. Her research interests include Hospitality Technology, Search engine Optimization, Artificial Intelligence, Social Media Management & Mobile Payment technology.
Ms. Malcolm-Kingston has spent years serving in major companies like Sandals & SuperClubs Resorts in Jamaica, the world-renowned Greenbrier Hotel in West Virginia, Omni Hotels in Richmond Virginia, and the Holiday Inn SunSpree Resort in Montego Bay. She has also served at the famous Sam Sneads Restaurant in West Virginia & worked for Thompson Hospitality Services in Petersburg, Virginia.
Over the last nine (9) years, Ms. Malcolm-Kingston has served in the Hospitality & Tourism Administration department of North Carolina Central University. Her research focus is in the areas of Hospitality Technology and Lodging Management. She currently serves as an educator and the Advisor for the National Society of Minorities in Hospitality at North Carolina Central University. Kingston is also heavily involved in her local community and strongly believes in giving back. She recently led efforts to adopt several families in Durham, North Carolina for Thanksgiving to make sure they had food for the holidays.
Please visit http://www.nccu.edu for more information.
Linkedin Profile: https://www.linkedin.com/in/nardakingston/
Ms. Malcolm-Kingston can be contacted at +1 910-478-6699 or nardamalcolm@yahoo.com