Editorial Board Guest Author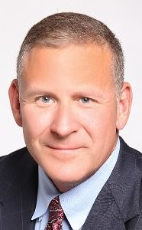 Mr. Haase
Bruce Haase
President & Chief Executive Officer, Extended Stay America
Bruce Haase serves as Chief Executive Officer, President, and Director of Extended Stay America, Inc., the largest integrated hotel owner/operator in North America, and its subsidiary, ESH Hospitality, Inc., the largest lodging Real Estate Investment Trust (REIT) in North America. Haase's background in finance coupled with his profound knowledge of operations, branding, marketing, and management lends itself to his expertise in leading hospitality organizations through all stages of development.
A hospitality professional with decades of experience in the extended stay market, Mr. Haase held positions with leading lodging brands across the United States prior to joining Extended Stay America in 2018. His professional career began with a series of positions with The Ryland Group, Inc.; Caterair International Corporation; Marriott Corporation; and Goldman, Sachs, & Company.
In 2000, Mr. Haase joined Choice Hotels, where he held positions including Vice President, Finance & Treasurer; Senior Vice President, International Division; Senior Vice President, Domestic Brand Operations & International Division; and Executive Vice President, Global Brands, Marketing & Operations. In 2014, he joined WoodSpring Hotels LLC as Chief Executive Officer, where he led the design, launch, and franchising of the WoodSpring Suites brand, including the conversion of properties from the company's Value Place brand.
Extended Stay America® is the leading brand in the mid-priced extended stay segment in the U.S. with 636 hotels. ESH Hospitality, Inc. (ESH), a subsidiary of Extended Stay America, Inc. (ESA), is the largest lodging REIT in North America by unit and room count, with 561 hotels and over 62,000 rooms in the U.S. ESA also manages or franchises an additional 75 Extended Stay America® hotels.
Please visit http://www.extendedstayamerica.com for more information.
Mr. Haase can be contacted at +1 980-345-1546 or bhaase@extendedstay.com