Editorial Board Guest Author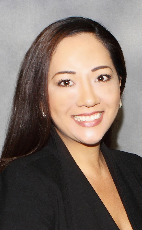 Ms. Gurrola
Ruby Gurrola
VP of Human Resources, Avalon Hospitality Group
Ruby Gurrola is currently the Vice President of Human Resources for Avalon Hospitality Group (AHG), a nationwide full-service management company that has been servicing the hotel industry for more than 21 years.
In her role, Ms. Gurrola leads the human resources function across a portfolio of hotels, where she creates and develops human resources concepts, practices and procedures that seamlessly align with the strategic goals and objectives of the company. I
n conjunct with her role at AHG, Ms. Gurrola is responsible for leading the human resources department for Packard Management Group (PMG), a homeowner's association management company. As a member of the executive team of both companies, she contributes directly to long and short-term strategic objectives, while maximizing organizational effectiveness.
Ms. Gurrola has notable experience providing an invaluable service to both the company and its team by reinforcing a strong company culture, implementing programs in total rewards, training and development, employee engagement, hiring and recruiting, compensation and payroll, and enforcing legal compliance with applicable federal, state and local labor laws, both in union and non-union environments. Her HR expertise extends past employee relations, consulting the company's clients in major markets including Los Angeles and Manhattan by providing key information on external factors that affect the workforce and bottom line.
Ms. Gurrola has served 18 years in various leadership roles, having worked previously in the retail and post-secondary education fields. Earlier in her career, she started as a line level manager working her way up, to then a Career Services Counselor, where she guided recent graduates onto their next career of choice in IT and Computer Electronics. It was as a Career Services Counselor that she found her love for HR and decided to do what she never thought would happen, earn her MBA.

Ms. Gurrola earned her Bachelor of Arts in Liberal Arts and Sciences in International Business, with an emphasis in Spanish and Latin America from San Diego State University. Eight years later she earned her Master's in Business Administration with an emphasis in Human Resources Management from National University. She is a member of the Society for Human Resource Management.

Please visit http://www.avalonhospitalitygroup.com for more information.
Linkedin Profile: https://www.linkedin.com/company/packard-hospitality-management/
Ms. Gurrola can be contacted at +1 619-200-3418 or ruby@packard-1.com