Editorial Board Guest Author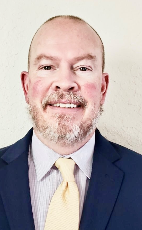 Dr. Ward
James Ward
Instructor, Florida Atlantic University
Dr. JB Ward has over twenty years of teaching experience and twenty five years of industry experience. He was the Co-creator of first-ever Hospitality Tourism Management Summer Symposium for Florida High School Teachers and served as the Track Chair for presentations. He is the Chair of the Education Committee for the Broward Chapter of the Florida Restaurant and Lodging Association (FRLA). Additionally, he serves on the Florida Restaurant and Lodging Association State Education Board.
Dr. Ward was the Chair of the Palm Beach Gardens Community High School Business Magnet Advisory Board. He served as a Faculty Athletics Representative and was responsible for over 500 Student-Athletes' compliance and eligibility. He developed and oversaw construction and design of a state-of-the-art college culinary facility.
Dr. Ward has created programs at the undergraduate and graduate program levels. He has taught over forty different courses at the undergraduate and graduate levels.
Dr. Ward also serves as the on-site coordinator and interviewer for the Hospitality and Tourism Program's Employee Partner Video Series. He is also a guest speaker and department liaison for the sixth largest school district in the United States. He has previously served as a Guest Judge and Panelist for State of Florida High School Culinary Competition.
Dr. Ward partnered with Broward County Schools during their Professional Development Day to review Hospitality and Culinary curriculum. He was invited to participate in the Curriculum Workgroup for the American Hotel and Lodging Educational Institute's revised HTMP program.
Under Dr. Ward's leadership, his CMAA Student Chapter at Texas Tech won the Award for largest chapter growth. We was awarded the Texas Tech University Service Excellence Award for his participation in the Horizon Campaign. He has also been a Board Member for the Pottery and Palms Student Scholarship Campaign. He is also a Co-Chair for the Excellence in Education Awards Scholarship Campaign.
His areas of expertise include Food and Beverage, Country Clubs, Hotels and Meetings and Events.
Please visit http://www.business.fau.edu/departments/marketing/hospitality-management/ for more information.
Dr. Ward can be contacted at +1 561-297-4890 or jamesward@fau.edu