Editorial Board Guest Author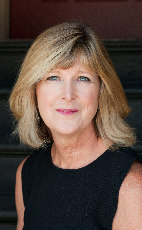 Ms. Zimmermann
Becky Zimmermann
President, Design Workshop
Becky Zimmerman has devoted her career to solving complex issues in the areas of community planning, market and economics, and development strategy. She is recognized for her work in leading communities, companies and organizations in strategic and business planning, market definition and strategy, development entitlements, land use regulations, real estate economics, facilitation and advisory services for projects throughout North America and more than a dozen countries worldwide.
In her role as President, Ms. Zimmerman is responsible for leading the firm's eight studios and heading strategic services. She is instrumental to the firm's success and growth and is a frequent keynote speaker at local and national events and conferences such as the Urban Land Institute and American Planning Association, and recently served on the jury for the ULI Global Awards of Excellence. Her work has been widely published in industry media, including Metropolis, Landscape Architecture Magazine, Urban Land, and Planning, among others.
Ms. Zimmerman is a member of YPO Gold and serves on the boards of AAA Colorado and the Kareem Jackson Foundation. She is vice chair of Urban Land Institute's newly established Travel Experience and Trends Council. In 2019, she was awarded Outstanding Woman in Business by the Denver Business Journal. She received her MBA from the University of Colorado and completed two BA degrees at Trinity University in Texas-one in Business and a second in Communications.
Founded in 1969, Design Workshop is an internationally renowned design firm specializing in landscape architecture, urban planning and strategic services with eight offices in the U.S. and projects spanning the globe. The firm has been recognized with more than 460 prestigious awards. Design Workshop differentiates its planning and design process through DW Legacy Design®, the integration of art, community, environment and economics in every project. From fragile ecosystems to urban sites in rapidly changing cities, Design Workshop works in challenging environments around the world. For additional information visit www.designworkshop.com.
Please visit http://www.designworkshop.com for more information.
Ms. Zimmermann can be contacted at +1 303-623-5186 or bzimmermann@designworkshop.com