Editorial Board Guest Author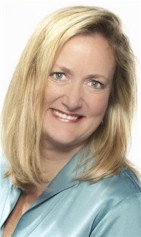 Ms. Matheson Shedrick
Kimberley Matheson Shedrick
Senior Vice President, WTS International
Kim Matheson-Shedrick joined the WTS International (WTS) team over three years ago when WTS acquired Natural Resources Spa Consulting to create a global powerhouse for Leisure Consulting and Management.  WTS' focus is on Spa, Fitness, Wellness, Leisure, Aquatics, Tennis, Kids Clubs and all things Leisure within Hospitality, Residential and Commercial venues.  Each project receives customized development of concept, design, business model and management based on individual site, market characteristics and competitive landscape. 
As Senior Vice President, Ms. Matheson-Shedrick has global responsibilities to provide strategy, consulting, business development and luxury operations.  A partial list of clients that Ms. Matheson-Shedrick is currently leading include: St Regis and W Kanai, Four Seasons Montreal, Beach House Spa at Ocean Edge Resort, Spa at Trump, Spa by Ivanka Trump, Lake Nona, Pier 66, Echelon, Smart Living, India, Cachet, Bangkok, Bulgari Beijing and Dubai. 
Prior to joining WTS International, Ms. Matheson Shedrick owned Natural Resources Spa Consulting for over 15 years and enjoyed success with premier brands.  These comprise a remarkable client roster including seven (7) Four Seasons Spas, thirteen (13) Ritz-Carlton Spas,  two (2) Rosewood Spas, eight (8) Marriott Spas, two (2) Gaylord Palms Spas, four (4) Elizabeth Arden Red Door Spas, six (6) Casino Spas, eight (8) Membership Spas, four (4) Hospital Spas and many independents such as Fontainebleau, Lapis Spa.
As President and Owner of Natural Resources Spa Consulting, Inc. (NRi), Ms. Matheson-Shedrick's extraordinary expertise, high standards of excellence and meticulous care in every aspect of project design and development have become her trademark. A strong hands-on managerial background, as well as a profound understanding of the internal operations of spas, hotels and membership clubs, has enabled her to consistently exceed the expectations of her clients.   As President of NRi, Ms. Matheson-Shedrick reveled in developing distinctive spa experiences around the globe.
Please visit
http://www.wtsinternational.com
for more information.
Ms. Matheson Shedrick can be contacted at 301-622-7800 x161 or kmatheson@wtsinternational.com
Author's Articles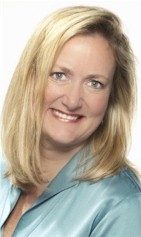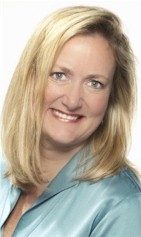 By Kimberley Matheson Shedrick, Senior Vice President, WTS International