Editorial Board Guest Author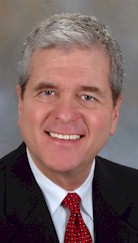 Mr. Branham
Leigh Branham
Founder & Principal, Keeping the People, Inc.
Leigh Branham, SPHR, is Founder and Principal of Keeping the People, Inc., Overland Park, Kansas, a talent management consulting firm which helps organizations analyze root causes of turnover and employee disengagement, then develop and implement employer-of-choice strategies. His previous experience includes serving as Leader of the Talent Management practice for Right Management Consultants' Heartland region. Mr. Branham has authored three books on employee engagement and retention, including his most recent (coauthored with Mark Hirschfeld)—Re-Engage: How America's Best Places to Work Inspire Extra Effort in Extraordinary Times (McGraw-Hill, 2010). Re-Engage is based on 2.1 million employee engagement surveys from 10,000 employers and reveals six universal drivers of employee engagement that characterize best places to work regardless of industry, size, or geographic location. In cooperation with the Saratoga Institute, Mr. Branham wrote The 7 Hidden Reasons Employees Leave: How to Recognize the Subtle Signs and Act Before It's Too Late (AMACOM Books, 2005)--about the root causes of employee disengagement and turnover, based on post-exit surveys of more than 19,700 employees in 17 industries conducted from 1998 through 2003. Released in January, 2005 this book was selected by businessbookreview.com and The Library Journal as one of the top 30 business books of the year and was released in audio summary form by Executive Soundview. His first book, Keeping the People Who Keep You in Business, was published by the American Management Association in 2001 and featured hundreds of innovative employee retention best practices. It was named by the Harvard Management Update as one of the top three books on the topic and has been published in several foreign-language versions. Mr. Branham received a bachelor's degree in English Literature from Vanderbilt University, has two Master's degrees from the University of Missouri-Columbia. He has 25 years experience in human resource consulting, and speaks frequently on the topics of employee engagement/retention, career development in organizations, employment practices, workforce trends, leadership, and management development. Mr. Branham is recognized internationally as an authority on employee engagement/retention, and has delivered presentations and management training in China, Argentina, Chile, Paraguay, Canada, Malaysia, and Poland. Mr. Branham has been interviewed on National Public Radio, published in The Harvard Business Review, and quoted in Business Week, The Los Angeles Times, The Chicago Tribune, and many others through The Associated Press, as an expert on employee retention. He publishes a quarterly e-newsletter—Keeping the People Report. Mr. Branham is also a member of the Society for Human Resource Management SHRM, and has achieved certification from SHRM as a Senior Professional in Human Resources (SPHR). Leigh Branham in his own words: "If there is one thing that I've learned in my business career and in my research into what works to motivate, engage, and keep the right people, is that good management, a positive culture, and caring leaders are far more important than pay and benefits. I get tremendous satisfaction from helping leaders and managers identify and implement the employee engagement practices that best align with their business objectives, talent marketplace, and current workforce." For more information, visit www.keepingthepeople.com
Mr. Branham can be contacted at 913-620-4645 or LB@keepingthepeople.com
Author's Articles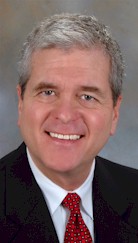 By Leigh Branham, Founder & Principal, Keeping the People, Inc.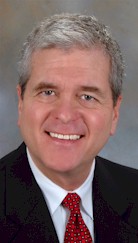 By Leigh Branham, Founder & Principal, Keeping the People, Inc.