Editorial Board Guest Author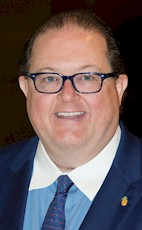 Mr. Wolfe
Frank I. Wolfe
CEO, Hospitality Financial & Technology Professionals
Frank I. Wolfe, CAE is CEO of Hospitality Financial and Technology Professionals (HFTP), which produces the largest hospitality technology conference in the world - HITEC (Hospitality Industry Technology Exposition and Conference). Every other year at HITEC, HFTP reveals an updated version of GUESTROOM 20X, a hands-on exhibit that displays new and futuristic technologies for the hotel guestroom.
Mr. Wolfe, along with an Advisory Council comprised of industry experts, search the globe looking for technologies that could improve the guest's experience at a hotel. The 2010 version took lead with travelers' increased use of personal electronic devices and the Internet as a central resource for entertainment and information. Some technologies featured include a cell phone application that unlocks the guestroom door with a unique audible signal, integrated environmental room controls via touch screens that include Internet access; a canopy bed with an all-in-one multi-media experience; a bathroom mirror that broadcasts the day's weather, news and health data; and much more.
Mr. Wolfe joined HFTP in 1991 and has been at the helm since 1994. At that time, he was one of the youngest association CEOs in North America. In 2000, Mr. Wolfe was honored by Lodging Magazine by being included in the 75 Profiles in Leadership edition, a who's who of 75 individuals who have made major contributions to the hospitality industry.
In 2002, Mr. Wolfe received the HFTP Paragon Award for his significant and lasting contributions to HFTP and the hospitality industry. In 2010 he was recognized as a Technology Trailblazer by Hotel Business Magazine.
In June 2011, Mr. Wolfe was inducted into the International Hospitality Technology Hall of Fame for his leadership with various hospitality technology projects, as well as assisting in educating the industry, over the past 20 years.
Mr. Wolfe frequently speaks on hospitality finance, technology, social media, travel issues, and meetings industry topics to varied audiences and has presented in more than 20 countries. He has appeared on several television network interviews and programs including CNN, CBS, ABC, NBC, TVAsia, and Bloomberg TV. Mr. Wolfe is also a frequent author and has been published in publications throughout the world.
Mr. Wolfe currently serves on the Board of Directors of the American Hotel & Lodging Association, the Finance Committee of the Texas Society of Association Executives, and the Dean's Advisory Board at the Conrad Hilton College at the University of Houston. He has been an instructor for the Academy of Assn. Management on topics including education, association law, finance and technology.
Please visit http://www. for more information.
Mr. Wolfe can be contacted at +1 512-249-5333 or frank.wolfe@hftp.com
Author's Articles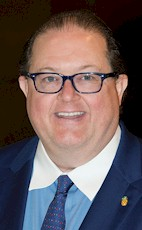 By Frank I. Wolfe, CEO, Hospitality Financial & Technology Professionals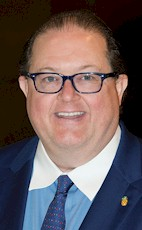 By Frank I. Wolfe, CEO, Hospitality Financial & Technology Professionals