Editorial Board Guest Author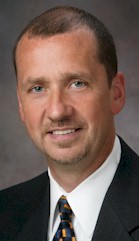 Mr. Talley
Gregg H. Talley
President & CEO, Talley Management Group, Inc.
Gregg H. Talley, CAE, President & CEO, has a broad range of experience from several perspectives and over 28 years within the Association/Event Management Industry.
Prior to founding Talley Management Group, Mr. Talley worked in a Convention Bureau and for a hotel development company. In 1985, he switched to the management side with an association management firm.
In 1987 he founded Talley Management Group with his partner and father Robert K. Talley. Since inception TMG has grown to over 40 national and international clients, the majority of which are in healthcare.
TMG provides full association management services, strategic facilitation, consulting and a host of contract services. With offices in Southern New Jersey and Washington, DC TMG has 60+ full time professionals.
With a degree from Georgetown University's School of Foreign Service in international relations, Mr. Talley has utilized those skills to plan international events both inbound and outbound. Overseas, he and his team have managed events in Hong Kong, Singapore, India, Mexico City and throughout Europe including the UK, Portugal, Hungary and Germany.
Throughout his career Mr. Talley has been involved in a number of different industries and their events including: healthcare, sciences, communications and information technology. He has strategically managed a number of organizations in his capacity with association management firms including start-ups, small specialty societies and large, multi million dollar organizations.
Mr. Talley has personally managed the largest convention event in North America, the 50,000+ attendee International Convention of Alcoholics Anonymous. A recognized professional in the field, Mr. Talley speaks and writes regularly on issues within association and event management including: the Professional Convention Management Association (PCMA), the American Society of Association Executives (ASAE), Convene Magazine, Facilities Magazine, Association Meetings Magazine among others.
He is Past National Chair of the Professional Convention Management Association (PCMA). Currently, Mr. Talley serves as the Treasurer of the Professional Convention Management Association (PCMA) Education Foundation and of the Association Management Company Institute (AMCI), the trade association for AMCs. He is also the Chief Strategy Executive for the Convention Industry Council, a TMG client.
Mr. Talley gained his Certified Association Executive (CAE) designation in 1999. In April, 2011 Mr. Talley was awarded PCMA's 2011 Professional Achievement Award as this year's Meeting Professional Honoree.
Please visit http://www.talley.com for more information.
Mr. Talley can be contacted at +1 856-423-7222 or gtalley@talley.com
Author's Articles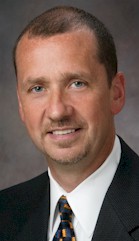 By Gregg H. Talley, President & CEO, Talley Management Group, Inc.