Editorial Board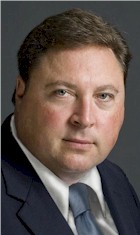 Mr. O'Donohoe
David O'Donohoe
Senior Vice President, Global Supplier Sales & Operations, StarCite
With more than 20 years of experience in the Hospitality and Meetings Industry, David O'Donohoe ensures supplier success in StarCite's meetings marketplace.
Mr. O'Donohoe leads the Global Supplier Market business unit and Corporate Sales for the Asia and Pacific Region. He is responsible for the continued growth of a greatly expanded global meetings marketplace that links buyers with more than 60,000 hotel properties and meeting suppliers in every key market around the world.
Previously, Mr. O'Donohoe headed up Supplier Sales and Strategic Alliances for StarCite. Prior to StarCite, Mr. O'Donohoe was with the Regus Group as Director of Sales, The Americas, for meeting room and videoconferencing products. During his tenure there, meeting room revenue grew three-fold in North America over a two year period. Before coming to Regus he was Director of Group Sales with Millennium Hotels and Resorts for the North American Global Sales Offices.
Mr. O'Donohoe held several sales and marketing positions with Sheraton, Westin and St. Regis brands for Starwood Hotels and Resorts and with Omni Hotels.
Mr. O'Donohoe's areas of expertise include hotel and travel-related business integration, online meetings management tools, and marketing strategies for the supplier marketplace. He has spoken at numerous industry events worldwide including HEDNA, HSMAI and the Global Business Travel Association. In his speaking engagements, he has addressed topics such as how to stand out in a crowded marketplace for group business, the post-recession environment for suppliers and how to compete most effectively, how hoteliers can secure their market share and grow their group bookings, and group lead management solutions for brands and chains.
Mr. O'Donohoe began his sales career as an Account Executive with Dean Witter Reynolds in New York. He holds a Bachelor of Arts degree in Economics from the University of Maryland, College Park.
Please visit http://www.starcite.com for more information.
Mr. O'Donohoe can be contacted at +1 866-987-8192 or david.odonohoe@lanyon.com
Author's Articles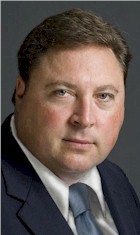 By David O'Donohoe, Senior Vice President, Global Supplier Sales & Operations, StarCite