Editorial Board Guest Author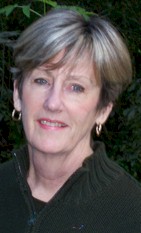 Ms. Griffin
Patricia Griffin
President & Founder, Green Hotels Association
Patricia Griffin is an avid traveler, and a self-appointed cheerleader for all green hotels. She has worked for a Howard Johnson Hotel in the back office, and for a Hilton Hotel at the front desk. She is enthusiastic about protecting our environment through simple, good practice methods.
Ms. Griffin is interested in encouraging the greening of the hospitality industry by informing not only hoteliers, but also travel agents, meeting planners, tour guides, business and pleasure travelers and government agencies.
Ms. Griffin is a graduate of The University of Texas at Austin with a Business degree. Green Hotels Association is the proud winner of the 2001 American Society of Travel Agents' Environmental Award. The Association is an Endorser Member of the US EPA's WAVE and WasteWi$e.
Ms. Griffin is a Partner Member of Green Seal, Inc., Co-Op America, the Green Builder Program and Professional Association of Innkeepers International. She was active for 5 years as a coach for the Women Business Owners Roundtable program at Houston's SBDC (Small Business Development Center.)
Ms. Griffin has been a docent at a local nature sanctuary for at least 5 years. Green Hotels Association brings together hoteliers interested in saving water and energy, reducing solid waste in order to protect the beautiful destinations we all love to visit. Ms. Griffin and Green Hotels Association have been featured on a CNN telecast, and a number of national and international radio broadcasts. Newspaper and print media attention have been exceptional.
Ms. Griffin is a frequent speaker, and has a very important message to share with hoteliers, meeting planners and environmental groups in particular. Among other destinations, she has traveled to Florida, Washington, the Dominican Republic, Hawaii, Minnesota, New Jersey, Florida, Delaware and Wisconsin to speak on conserving and saving within the hospitality industry.

Ms. Griffin can be contacted at 713-789-8889 or green@greenhotels.com
Author's Articles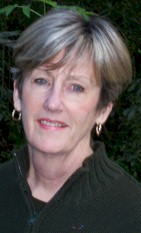 By Patricia Griffin, President & Founder, Green Hotels Association