Editorial Board Guest Author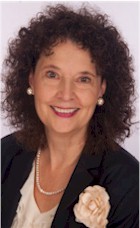 Ms. Keyser-Squires
Julie Keyser-Squires
CEO, Softscribe Inc.
Julie Keyser-Squires is CEO of Softscribe Inc., a human oriented sales messaging corporation that helps technology companies targeting the hospitality and related markets shorten the sales cycle and find customers faster. There is a true visionary quality to Julie that energizes her work and empowers her professional clientele. Niched within a core Internet expertise of high technology communications, she seamlessly blends her expertise in public relations, content marketing, social media, and SEO. Always in alignment with her natural strengths and wellness, she is a results-oriented, relationship-driven executive who brings out the best in her team and those she serves. Knowing that healthy starts are pivotal in life, Ms. Squires' commitment to excellence and discipline finds its point of origin in classical ballet, the most methodical style of the genre, which she began studying and performing at age 4. Ballet fueled an artistic temperament and gave her a vehicle of expression through which her creativity blossomed. After college, Ms. Squires worked for the Pasadena Star News writing classified ads, theater and dance reviews and amassed an impressive written portfolio. After a turn at the Pasadena Art Center College of Design, she realized her forte was in writing and set her sights on the traditional public relations field. Since 1999, Ms. Squires has achieved extraordinary results in PR, SEO, content marketing and social media marketing. A self-proclaimed "visionary thinker" who knows her competencies, her gift of forecasting market trends and customizing programs accordingly is her great differentiator. "I can work 18 months to 3 years ahead of mainstream thought," she claims. Ms. Squires cites Softscribe's early deployment of keyword optimization, buyer persona marketing and social media strategies as "leading edge." At the heart of her mission in business is a deep relationship orientation and dedication to helping her clients achieve their sales goals. Ms. Squires also embraces wellness principles and draws energy from positive, innovative people. "We have to be at our best to give our best."
Ms. Keyser-Squires can be contacted at 404-256-5512 or julie@softscribeinc.com
Author's Articles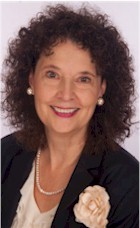 By Julie Keyser-Squires, CEO, Softscribe Inc.