Editorial Board Guest Author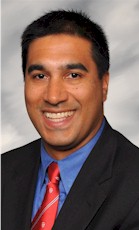 Mr. Sanders
Rowan Sanders
Director of Marketing & Communications, Veolia Energy North America
Rowan Sanders has been Director of Marketing and Communications for Veolia Energy since April 2007. In this position, Mr. Sanders is responsible for brand management, crisis communication, public relations, and internal communication.
Veolia Energy is an operator and developer of efficient energy solutions, with extensive experience in energy management at nearly 24,000 hospitality, cultural, sports, and education facilities around the world.
Prior to this position, Mr. Sanders oversaw a new print publication, Review of Allergy, Asthma and Immunology. Before that venture, he spent eight years in the electric utility industry in Texas at Texas-New Mexico Power Company (TNMP) and its affiliated retail electric provider, First Choice Power (FCP), which was formed to serve electric customers when the Texas market opened up to competition in 2002.
Mr. Sanders earned a Master of Management degree in E-Commerce at the University of Dallas (summa cum laude), a Master of Business Administration (MBA) degree at Texas Christian University, and a Bachelor's degree in English from McGill University in Montreal, Canada.
Veolia Energy serves the full range of businesses involved in retail, hotels and leisure including hotels, casinos, retailers, shopping centers, hotels and restaurants, arenas and stadiums, convention centers, museums, tourist destinations, sports and recreation facilities, etc. Veolia Energy leverages a portfolio of technical energy services skills to reduce energy and fuel consumption, operating risks and greenhouse gas emissions.
Mr. Sanders can be contacted at 617-849-6656 or rsanders@veoliaenergyna.com
Author's Articles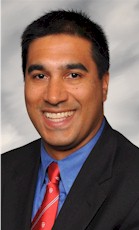 By Rowan Sanders, Director of Marketing & Communications, Veolia Energy North America