Editorial Board Guest Author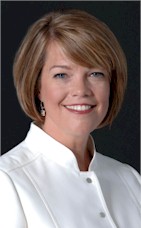 Ms. Snyder
Mari Snyder
VP Social Responsibility & Community Engagement, Marriott International, Inc.
Mari Snyder is responsible for developing Marriott's social responsibility strategy and its global implementation and, in her role on the company's Global Green Council, collaborates enterprise-wide to develop Marriott's sustainability strategy and practices, in support of the Council's executive co-chairs. Ms. Snyder manages Marriott's portfolio of innovative environmental initiatives, including a rainforest preservation project in the Amazon and a water conservation/micro-enterprise project in Southwest China. Ms. Snyder's team establishes and manages the company's community partnerships, corporate contributions, disaster relief, associate volunteerism and stakeholder engagement programs. She reports the company's sustainability and social responsibility results. Ms. Snyder joined Marriott in 1999. Marriott International, Inc. is a leading lodging company with nearly 3,700 lodging properties in 72 countries and territories. Marriott employs approximately 129,000 employees and is recognized by FORTUNE® as one of the best companies to work for and one of the world's most admired companies. Prior to joining Marriott, Ms. Snyder worked for M&M/MARS for nine years. In addition to serving on the Board of Directors of Wolf Trap Foundation for the Performing Arts, Ms. Snyder serves on the Board of Advisors of the Universities at Shady Grove, University System of Maryland and the Business Advisory Council of St. Bonaventure University.
Ms. Snyder can be contacted at 301-380-2702 or mari.snyder@marriott.com
Author's Articles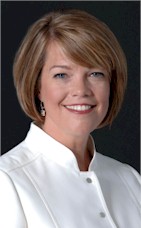 By Mari Snyder, VP Social Responsibility & Community Engagement, Marriott International, Inc.