Editorial Board Guest Author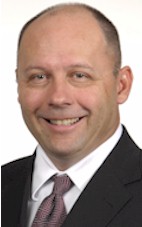 Mr. Guyer
Brian Guyer
Sales Manager, Commercial Projects, Window & Door Business Unit, Rehau, Inc.
Brian L. Guyer is sales manager for the commercial windows and doors strategic business unit at REHAU. With more than 20 years of marketing experience, Mr. Guyer has signed a number of major accounts to multi-year contracts with REHAU and has expanded select product lines into new market regions and segments.
Prior to joining REHAU, Mr. Guyer was vice president of sales and marketing at Jamison Door Company in Hagerstown, MD, where he led product development, introduced new product lines and developed a multi-dimensional marketing program for the company to include publicity, trade shows and direct marketing. As a market research analyst at Jerr-Dan Corporation, Greencastle, PA from 1995-97, Mr. Guyer played a key role in the development and expansion of standard duty carrier product portfolio to include Steel Best in Class (BIC) 5-ton carrier, Steel Rustler and Aluminum Pioneer Dual Angle Carrier. He initiated government sales activity with General Services Administration (received first ever contract worth over $500K) and conducted competitive intelligence that was used to develop product strategies to increase market share.
Mr. Guyer held the position of Director of Sales and Marketing at Hagerstown Kitchens, Hagerstown, MD from 1992-94, where he completely revamped the company's product portfolio, re-focusing and re-positioning emerging products and solidifying top performing products. He established an exclusive partnership with The Home Depot to create a private label cabinet brand, Custom Craft Cabinetry, which expanded product awareness and distribution into new market regions.
From 1987 to 1992, Mr. Guyer held marketing positions with American Woodmark, Inc. in Winchester VA and at HBP, Inc. in Hagerstown, MD. In these positions, he focused on consumer research that helped to shape merchandizing strategies as well as corporate imaging and branding efforts.
Mr. Guyer holds a Bachelor of Arts degree in Business from Shepherd University and an MBA from Mount Saint Mary's University.
Mr. Guyer can be contacted at 800-247-9445 or rehau.mailbox@rehau.com
Author's Articles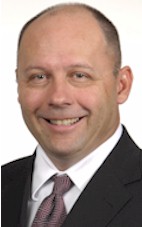 By Brian Guyer, Sales Manager, Commercial Projects, Window & Door Business Unit, Rehau, Inc.