Editorial Board Guest Author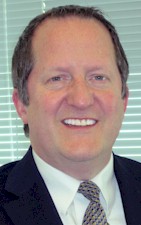 Mr. Cerand
Jerry Cerand
Director & Category Strategy Leader, Avendra
Jerry Cerand is the category strategy leader for produce, seafood and dairy at Avendra, North America's leading procurement services provider with more than $3 billion in annual purchases. He is responsible for the procurement and distribution of perishable commodities for hospitality-related industries, and helps oversee and manage every link in the supply chain.
A graduate of the Culinary Institute of America, Mr. Cerand joined Avendra in 2004 focusing his culinary expertise on the seafood category. He next led the fresh produce team and then was promoted to the director of Avendra's fresh foods team for both local and national suppliers. In his current role, he sets the strategy for the entire supply chain for produce, seafood and dairy contracts, from sourcing to distribution to customers.
Mr. Cerand brings a unique perspective to the job, based on his extensive operations and culinary experience. With more than 20 years in the hospitality industry, he has owned his own bistro and home meal operation, and worked as general manager of many white tablecloth restaurants. He has the advantage of insight into customer wants and needs - from quality, fresh food options to a strong supply chain that supports customer preferences.
As part of a team of 60 contracting professionals, Mr. Cerand works with associates on the strategic supply chain management team with highly specialized expertise in hospitality-related categories. This team has expertise in negotiating the most competitive contracts to realize the best savings throughout the supply chain.
Mr. Cerand's focus includes creating access to local produce, seafood and dairy suppliers. Mr. Cerand serves as the lead on local sourcing programs and formerly sat on the Produce Marketing Association (PMA) board.

Please visit http://www.avendra.com for more information.
Mr. Cerand can be contacted at 301-825-0500 or jerry.cerand@avendra.com
Author's Articles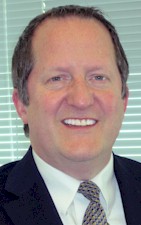 By Jerry Cerand, Director & Category Strategy Leader, Avendra