Editorial Board Guest Author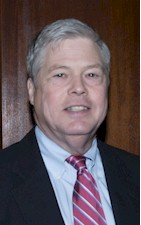 Mr. Miller
Walt Miller
Design Director, John Portman & Associates
A registered architect, Walt Miller has been an important member of John Portman & Associates (PORTMAN) since 1987. An accomplished designer and planner, Mr. Miller directs the design team in resolving how to implement PORTMAN design philosophy and vision into functional spaces.
Mr. Miller also serves as the Education Studio Director, leading new business development within the higher education sector. His responsibilities include oversight of the administration of the Portman Prize at the Georgia Institute of Technology's College of Architecture, an award created for the purpose of encouraging the school's graduate students to develop a holistic design.
Mr. Miller has served as the lead designer on significant projects all around the globe. His recent experience includes the Hilton San Diego Bayfront, a 1,200-room convention center hotel adjacent to the San Diego Convention Center; the Park Hyatt Hyderabad, a five-star luxury hotel with over 200 guestrooms and 42 serviced apartments; the Renaissance Schaumburg Hotel and Convention Center, a mixed-use project located outside Chicago containing a 500-room hotel, a 100,000 square-foot convention center, and 28,000 square-feet of ballrooms and meeting space; and the Westin Shanghai at Bund Center, a 570-room hotel located in the historic financial district of the Bund.
Mr. Miller has been a guest lecturer and critic at a number of prestigious schools. Prior to joining PORTMAN, he was with the firm of Cesar Pelli & Associates, where he led the team which won the competition for the Key Center in Cleveland.
Mr. Miller's design integrated a new tower while repurposing the old Society for Savings building as large plate office space, saving it from demolition.
Mr. Miller earned a Bachelor's Degree from the University of Nebraska and a Master of Architecture Degree from University of Illinois at Urbana-Champaign.
Please visit http://www. for more information.
Mr. Miller can be contacted at +1 404-614-5555 or wmiller@portmanusa.com
Author's Articles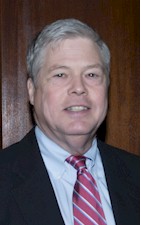 By Walt Miller, Design Director, John Portman & Associates