The Essential Ingredients for Developing a Dynamic Hotel Brand
By David Ashen Principal & Founder, dash design | June 28, 2020
Early on in my career, I had the privilege of working under the now late Marc Gobe. If that name rings a bell, it's because Marc co-founded desgrippes gobe, one of the world's largest independent branding agencies, along with Joel Desgrippes. Marc also wrote the book, literally, on emotional branding as we know it today and the tome became the go-to guide for how brands connect with people in meaningful ways and how they should be, and can be, far more than strikingly designed marks.
Speaking of marks, the experience of working with Gobe left a profound one on me, even years later when I founded my own design and branding firm. Working closely with some of the world's most memorable hoteliers, it is that mindset of brands being emotional that sits at the heart of what we do. The design aspect, though still extremely important, is a mere point of entry, because what the best hotel brands do is forge a real emotional connection with the guests who stay – one that makes them want to return time and again.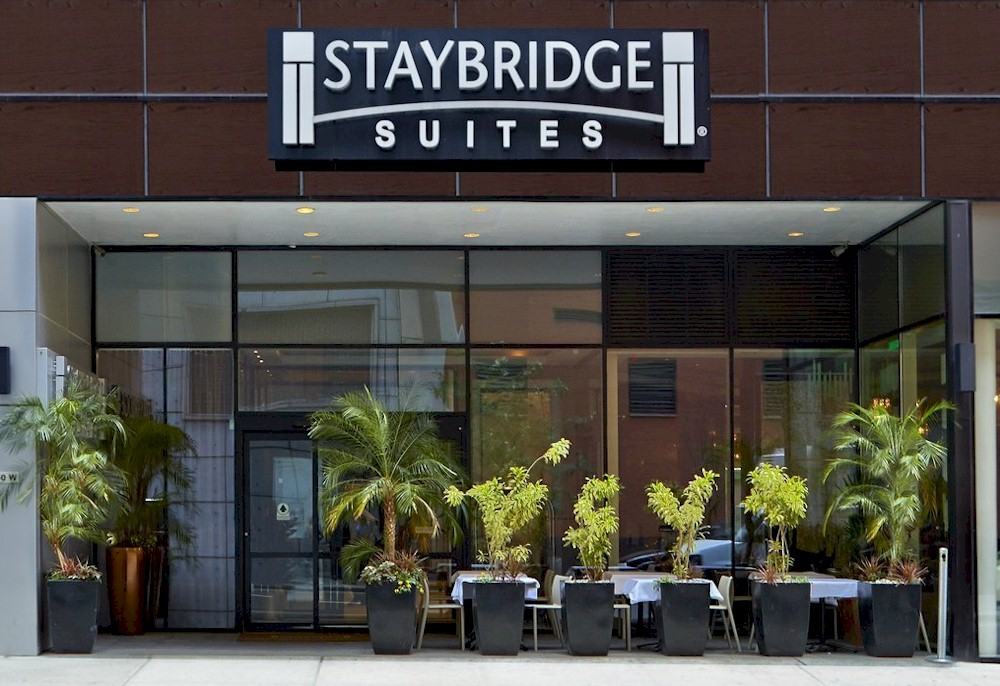 Staybridge Suites, Time Square, New York City, NY
Consider Corona
In the wake of the COVID-19 pandemic, there's never been a more critical time to remember the emotional connection that successful brands create. After being socially distanced and "cooped up by corona" guests will be more mindful about how they spend their time and money. Though many people are eager to reconnect socially, to get outside and to interact, there's no doubt that travel will be impacted in the near future, perhaps even for the next 20 to 24 months. Hotels that service drive-to destinations will likely be the ones to pop back first, and certainly well ahead of fly-to destinations. The ones that will come out on top are those that unite with guests in a more relevant, genuine way.
It's not just about dollars and cents. Hotel brands that shine put their values front of center. Take, for instance, the Staybridge Suites® Time Square – New York hotel, which our firm is working to convert into a Delta hotel under the Marriott flag. Staybridge stepped up as New York became the epicenter of the novel coronavirus crisis, and the nearby Jacob Javits Convention Center a place for additional beds for the ill. The hotel offered its approximately 300 extended stay-style rooms to healthcare providers at a highly reduced fee.
This low base rate kept staff employed, allowed hospital workers to remain close to work and off the subways they'd need to get home and built a compelling brand story. The owner took funds out of his own pocket to subsidize the efforts, and demonstrated what the hotel stands for to the hotel's workers and the people who patronize the brand.
Likewise, the luxe Four Seasons New York joined the fight against the COVID-19 pandemic by answering New York Governor Andrew Cuomo's plea for help by making its 368 rooms available, free of charge, to the many healthcare workers on the front lines of coronavirus patient care. This act is something people will likely not forget and goes well beyond beautiful design or a great customer service experience.
Use Head, Heart and Gut
A strong brand can mean different things to different people. I think about how Ian Schrager opened the Delano in South Beach in 1995. There was a look, a point of view, and a hipster vibe one could expect when they walked past the pool, one that was altogether different and evoked a nightclub that just so happened to transform into a hotel. It was very surface level, but also of the moment, and it certainly had a visceral story that you could feel way down in your gut.
The best brands aren't afraid to stake their claim as a head, heart or, a la Schrager, gut brand. An easier way to describe these brand attributes is to use a car brand analogy. As we move further into 2020 and beyond, I predict we will see heart brands gain traction. These hotels have the feel-good, apple pie, values-driven vibe of a Buick or Chevy. Also increasing in market share will be head brands, those with a reliable, socially responsible, sensible bend, much like Subaru. The gut brand is your BMW, with all of the luxury, drive and unabashed ambition that goes with it.
Sure, there will always be a market for the frivolous, but given what has gone on with the economy, it will take longer for those brands to rebound, with travelers finding it harder to justify the spend. The head brands, hotels that think about social causes, health and wellness, assure guests that they are getting value for what they're spending and that will give them a sense of peace. It does not necessarily mean that these hotel stays cost less; in fact, a guest might exchange $400 for a night at a lakeside retreat because that feels comforting.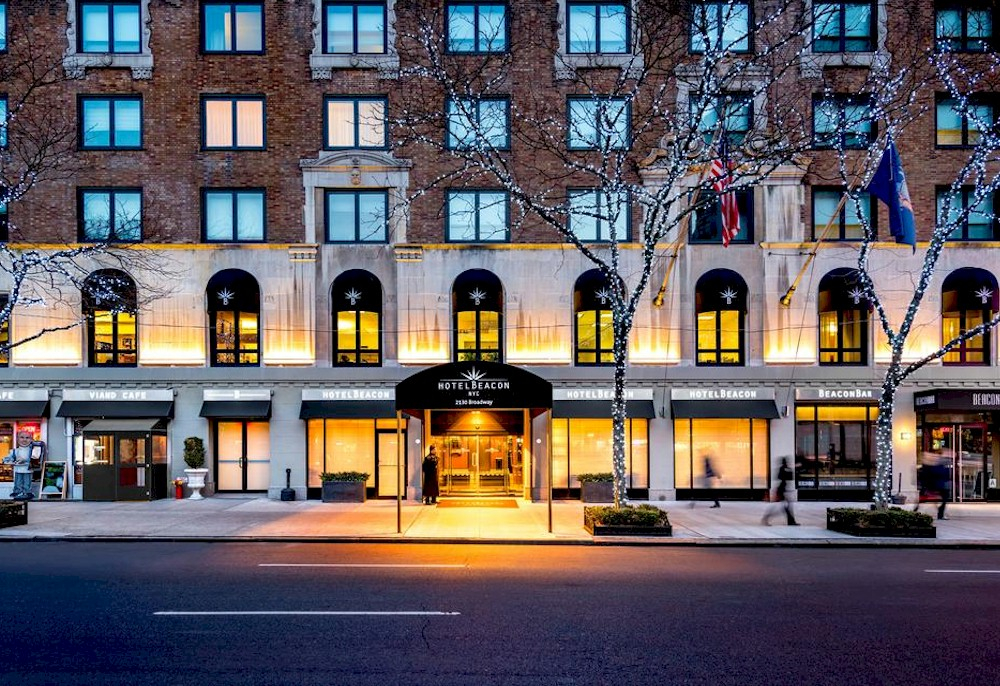 The Hotel Beacon, New York City, NY
Get Up Close and Personal
Competing with the big hotel brands has never been easy, but there is unique opportunity for boutiques and independents if they can personalize the guest experience and meaningfully connect with their customers, rather than see them as heads in beds. Brands like the ones I mentioned earlier – Marriott, with its well-deserved consistent, market leading position, and Four Seasons, which has always been the pinnacle of service experience worth shooting for – are no longer the be all, end all.
Hoteliers delivering top notch service can effectively compete now more than ever. The same way warm Pop-Tarts, right out of the toaster oven, bring back a childhood memory, dynamic hotel experiences can create an intangible, but imprinted emotional moment as savory as pastry treats.
One brand that's getting this right is New York's Hotel Beacon, which was converted 60 years ago to an independent hotel and is being renovated to create larger rooms in place of apartments. This hotel has always had a stronghold on the Upper West Side as the official go-to hotel of the Beacon Theatre, staying true to its roots by offering rooms with kitchens and a friendly, accommodating feel that has stood the test of time.
What's more than that is that people remember staff who work there, the name of the manager, the way those hotel employees made them feel. There is high level of personalization, kind treatment and special service culture that makes everyone who stays there feel valued. The hotel's workers could by all rights be called brand ambassadors, as they do the right thing by guests like it's in their DNA. This is the same reason people love going to "Cheers" – we all want to go to a place where everybody knows your name and they're always glad you came.
And it's more than just name recognition. At the Loyal Duke in Salida, Co., a budget-friendly property I'm one of the owners of, and one that attracts hikers in solid numbers, the little things, like curating pantries with healthy and nutritious hiking-friendly snacks, shows the brand gets its audience. Similarly, a local woman makes breakfast burritos for sale to the guests in order to power up these outdoor enthusiasts before they lace up and head out.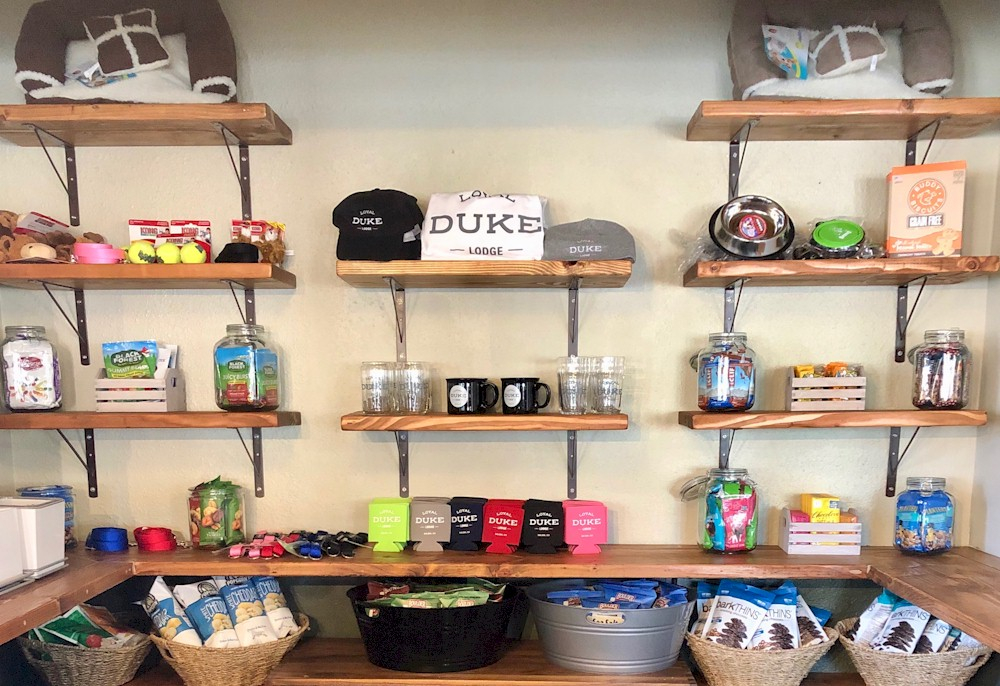 The pantry market at Loyal Duke Lodge offering healthy snacks and branded items for their guests who are often outdoor enthusiasts.
Build a Culture Club
Hotel brands cannot simply pop a name on the front of a building, come up with a great design concept and expect that guests will come. These days, in order to stand out among the many options hotel guests have, brands need to create a defined company culture. One excellent way to do that is to let the people live out the brand. That begins with hiring the right folks to embody the brand in the first place, then training them to integrate within the framework and being honest about if they are the right fit for the position they are in, especially when it's guest-facing.
While I don't want to name names, one hotel I know of on the West Coast went through tremendous lengths to teach its team members to adlib with guests (within brand parameters, of course!). Employees that were not a right fit were moved out and ones that were often came from unusual, but apropos backgrounds, such as restaurant workers who intrinsically knew how to live out a service culture. Applicants with a traditional hotel front desk past may not have fit the mold. Shifting the thinking to "recast" people from one position to another can allow for a culture that is brand-specific and memorable.
Sherry Harris, former chief strategy officer for The Cosmopolitan Hotel in Las Vegas, oversaw this process as the hotel developed this brand (pre-opening and through launch). One of the best things she did was that she shared the culture and then left room to improve upon it versus creating a set script. This gave hotel workers ownership over their jobs and a sense of pride in their ability to delight guests. Harris also reimagined roles and how they are labeled, with housekeepers becoming stylists, for instance.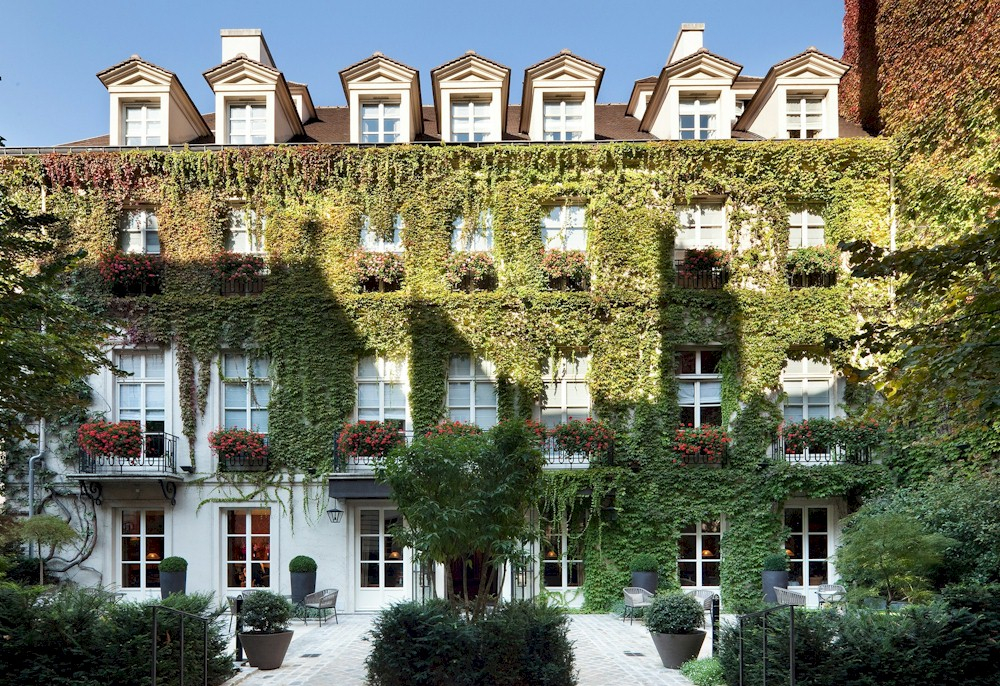 Hotel Le Pavillon de la Reine, Paris, France
Carefully Curate
Another way to create a dynamic hotel brand is through careful curation, like that of the experience at the Hotel Le Pavillon de la Reine, on the Place de Vosges in Paris, which is family owned and intimate. Since it's located in a private house set back from the street, in a 17th century building named for one-time guest, Queen Anne of Austria, you have to walk through a courtyard to get to it. Though Hotel Le Pavillon attracts A-list names, like British actress Emma Thompson, the atmosphere is anything but glam. Hotel Le Pavillon makes every guest feel comfortable by maintaining a discrete, casual vibe where dressed down elegance is the norm and people feel at ease.
British-born Firmdale Hotels also gets branding right at its many properties, which – though located in different cities – have a similar sense of place. Owned by husband and wife team Tim and Kit Kemp – he selects the hotels and she oversees the design – the New York properties, which include the New Crosby Street Hotel and The Whitby Hotel, hold all the hallmarks of the brand, from a warm staff to plush fabrics and bold art. Every detail is carefully selected and personal to the Kemps, down to what food and drink are offered and how guests are treated, and the brand story deeply resonates.
Be Selective
The worst thing anyone can do is design something for all; in fact, that's often where the most promising brands fail. In order to thrive, a hotel brand must choose its target, key in and create an experience from the look, feel, service, offerings, design, staff, dialogue and community that delivers.
While all brands have an element of head, heart and gut, which could be a 60, 20, 20 split or some other combination of numbers, that sharp focus and identifying what place a brand will lead from will help create the story. Then, the hotel brand simply needs to make the brave move of staying true to it, emotions and all.
HotelExecutive retains the copyright to the articles published in the Hotel Business Review. Articles cannot be republished without prior written consent by HotelExecutive.