If you are having trouble viewing this email, please
click here

JANUARY

Guest Service: A Culture of YES

Thursday January 10, 2019
Opportunities for Rich Communication Services in the Hoteliers World

The messaging inbox of a mobile device is truly unique and it should be considered a privilege for an enterprise to be granted access to this sacred place. Moreover, the mobile phone and therefore the messaging inbox has a market penetration of close to 100% in the United States. End users read, or at least 94% of them, will read what is sent to their messaging inbox. That is extremely powerful and no other technology or marketing channel can even get close to these numbers. Furthermore, Rich Communication Services or RCS is an evolution path and a merger of mobile communication channels such as SMS and MMS.
TRENDING THIS WEEK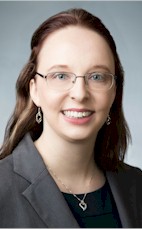 Maximizing Hotel Space for More Profit
One of the most overlooked opportunities for hoteliers today is maximizing all hotel space for more profitability. Hoteliers know that empty rooms generate no revenue but finding a purpose for every space requires creative thinking, a comprehensive plan to execute ideas seamlessly and an understanding of the challenges that may arise. In this article, revenue management expert Lily Mockerman delivers original solutions for hoteliers looking to maximize hotel space and, in turn, maximize profitability.

DAILY HEADLINES - Thursday Jan 10, 2019
Hotel Newswire Top Pick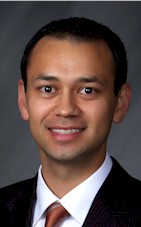 Dress Code and Personal Appearance Policies: Best Practices for Hoteliers
Hotels go to great lengths to present a carefully crafted image to their guests and, hotel employees play an integral role in making a mere marketing strategy become a revenue generating reality. One way to ensure that employees effectively communicate the hotel's desired image can be accomplished by a written dress code and personal appearance policy. This policy can be as detailed as management desires. Regardless, to avoid liability, hotels need to be aware of both state and federal laws that govern gender, gender identity, gender expression and religious expression, in the workplace and how those laws interact with their dress code policy.
| | |
| --- | --- |
| | More from our online Library Archives... |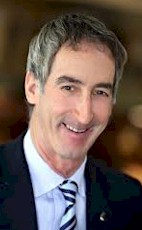 What is the Device of Choice for Looking, Booking and Staying?
Today's primary travel market is no longer Matures or Baby Boomers. It is Millennials. How can we keep up with this changing landscape of mobile technology, younger travelers and today's booking patterns? We must use comprehensive personalized content, a loyalty plan that includes customer relationship management (CRM) and optimize our marketing spend by building a community of travelers. We as hoteliers need to think like a customer. And today's customer is increasingly likely to use a mobile phone to do everything. Assuming we all have web sites that are optimized for mobile, do we have a compelling story?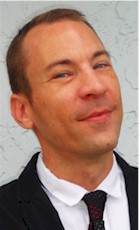 Smart Technologies: Affordable Capital Expenditures That Drive Revenue
Hotel technology is constantly trying to catch up and accommodate guests' interests compared to what they use at home. Each year, hotel properties are faced with evaluating and upgrading to the latest and greatest technologies to accommodate their guests, but at what cost? In an increasingly complex world, businesses need to adapt with shifting trends and technologies. The hotel industry's landscape has responded with corporate solutions that allow for minimal capital expenditures. Previous models required capital budgeting techniques to adjust to a larger margin when it comes to acquiring critical technologies.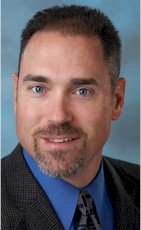 How Fiber Can Help Hoteliers Close the "Mobile White Space" Gap
Property managers are adding mobile check-ins, smartphone room keys, and mobile concierge services but do not necessarily have the infrastructure to support all of these new services. What considerations do hotel owners need to make to support this "mobile white space" in the hotel IT ecosystem? With the right solutions in place, hotel owners and managers can fill a significant gap in service-the gap that occurs as property owners shift to digital interactions and smartphone applications to help control guest experiences. This gap has become known in the hotel industry as the "mobile white space."

May 2019:
Eco-Friendly Practices: Corporate Social Responsibility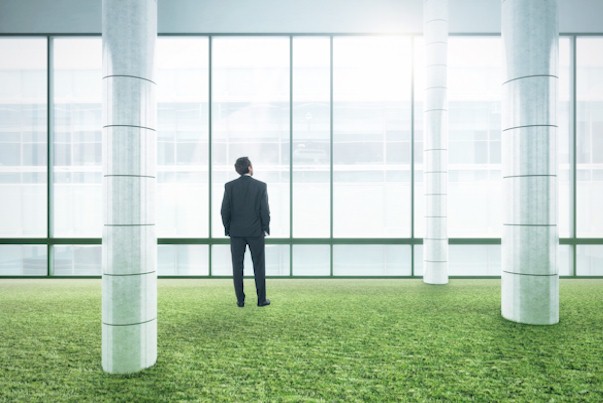 The hotel industry has undertaken a long-term effort to build more responsible and socially conscious businesses. What began with small efforts to reduce waste - such as paperless checkouts and refillable soap dispensers - has evolved into an international movement toward implementing sustainable development practices. In addition to establishing themselves as good corporate citizens, adopting eco-friendly practices is sound business for hotels. According to a recent report from Deloitte, 95% of business travelers believe the hotel industry should be undertaking "green" initiatives, and Millennials are twice as likely to support brands with strong management of environmental and social issues. Given these conclusions, hotels are continuing to innovate in the areas of environmental sustainability. For example, one leading hotel chain has designed special elevators that collect kinetic energy from the moving lift and in the process, they have reduced their energy consumption by 50% over conventional elevators. Also, they installed an advanced air conditioning system which employs a magnetic mechanical system that makes them more energy efficient. Other hotels are installing Intelligent Building Systems which monitor and control temperatures in rooms, common areas and swimming pools, as well as ventilation and cold water systems. Some hotels are installing Electric Vehicle charging stations, planting rooftop gardens, implementing stringent recycling programs, and insisting on the use of biodegradable materials. Another trend is the creation of Green Teams within a hotel's operation that are tasked to implement earth-friendly practices and manage budgets for green projects. Some hotels have even gone so far as to curtail or eliminate room service, believing that keeping the kitchen open 24/7 isn't terribly sustainable. The May issue of the Hotel Business Review will document what some hotels are doing to integrate sustainable practices into their operations and how they are benefiting from them.