If you are having trouble viewing this email, please
click here

FEBRUARY

Social Media: Getting Personal

Monday February 11, 2019
Where Does Traditional Media Fit in the Marketing Plan of a 21st Century Hotel?

Traditional media - remember them? In the rush to embrace social media, plenty of hotel and resort sales, marketing and PR executives have lost sight of the onetime mainstays of influence but they are missing out on grand opportunities to get their messages out. Traditional media have almost become a secret weapon among savvy marketers - the power is there if you know how to harness it. That's what this article is about: Integrating traditional media into a full throttle campaign that hits all the 21st-century buttons - and a few now neglected 20th-century ones too!
TRENDING THIS WEEK
The Gig Economy: What Hoteliers Need to Know
Hotel and resorts are jumping on the gig economy bandwagon, satisfying their short-term employment needs by (literally) tapping into the ever-growing pool of freelance hospitality workers available via app or online. But as more and more hoteliers avail themselves to the flexibility and considerable costs savings that are part and parcel to the on-demand staffing model, they are wading into potentially perilous waters, with legal and reputational issues lurking just below the surface. Here, a light is shined on would-be problems inherent in the gig economy that management should be mindful of.

DAILY HEADLINES - Monday Feb 11, 2019
Hotel Newswire Top Pick
75,000 Surveys Reveal the Personal Values that Motivate People to Choose a Hotel
The Lodging industry in all price categories is going through a period of disruption, with huge forces at play. New technologies, mergers, acquisitions, online competition, Airbnb, new travel behaviours, new types of travelers: these are not small adjustments to an ecosystem. In the midst of that chaos it's valuable to step back and ask our consumers, directly, what they value, want, need and expect. And that's where the 75,000 surveys in the Valuegraphics Database come in. We've done that work of asking hotel guests those questions for you.
| | |
| --- | --- |
| | More from our online Library Archives... |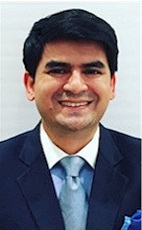 Social Media Trends Impacting your Hotel in 2018
Marketing on social media has come a long way. It's no longer optional for hotels. They must be actively managing and growing their social media presence to positively impact customer engagement. The last two years have been particularly interesting with 71 % of internet users also using social media and more than 81% of the US population having a social media profile. Many people are using social media as their primary source of news and information. This article explores the key trends impacting social media in 2018 and some actionable takeaways for hotel managers to implement in the coming year.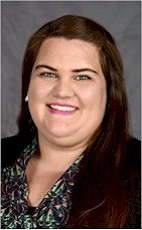 Success of Social Media at the Brand Level
It's undeniable that hotel brands have found success in using social media to engage travelers. Some of the more active brands on social media can boast millions of Facebook Likes and hundreds of thousands of followers on Twitter. Scores of additional followers join in the conversation on Instagram, Pinterest and Google+, and the most current brands are trying out networks like Snapchat and Periscope. With this level of undisputed success at the brand level, some hoteliers might think that any engagement at the individual property level is unnecessary, but that is far from the truth.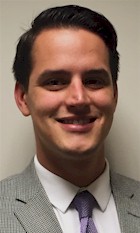 Integrating Instagram into Hotel Marketing Strategies
In 1888, George Eastman introduced the world to the first Kodak camera. Eastman's patented box and roll camera revolutionized photography by providing individuals the ability to capture everyday moments with relative ease. Fast forward to 2010, when Mike Krieger and Kevin Systrom co-founded the modern version of the Kodak camera - Instagram. Within a week of launching, the app drew in 100,000 users. Two years later, Krieger and Systrom sold it to Facebook for $1 billion.

March 2019:
Human Resources: An Era of Transition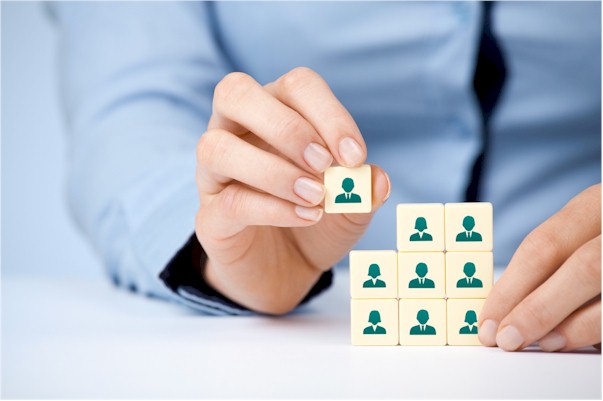 Traditionally, the human resource department administers five key areas within a hotel operation - compliance, compensation and benefits, organizational dynamics, selection and retention, and training and development. However, HR professionals are also presently involved in culture-building activities, as well as implementing new employee on-boarding practices and engagement initiatives. As a result, HR professionals have been elevated to senior leadership status, creating value and profit within their organization. Still, they continue to face some intractable issues, including a shrinking talent pool and the need to recruit top-notch employees who are empowered to provide outstanding customer service. In order to attract top-tier talent, one option is to take advantage of recruitment opportunities offered through colleges and universities, especially if they have a hospitality major. This pool of prospective employees is likely to be better educated and more enthusiastic than walk-in hires. Also, once hired, there could be additional training and development opportunities that stem from an association with a college or university. Continuing education courses, business conferences, seminars and online instruction - all can be a valuable source of employee development opportunities. In addition to meeting recruitment demands in the present, HR professionals must also be forward-thinking, anticipating the skills that will be needed in the future to meet guest expectations. One such skill that is becoming increasingly valued is "resilience", the ability to "go with the flow" and not become overwhelmed by the disruptive influences of change and reinvention. In an era of transition—new technologies, expanding markets, consolidation of brands and businesses, and modifications in people's values and lifestyles - the capacity to remain flexible, nimble and resilient is a valuable skill to possess. The March Hotel Business Review will examine some of the strategies that HR professionals are employing to ensure that their hotel operations continue to thrive.