If you are having trouble viewing this email, please
click here

FEBRUARY

Guest Service: A Culture of YES

Monday February 11, 2019
Where Does Traditional Media Fit in the Marketing Plan of a 21st Century Hotel?

Traditional media - remember them? In the rush to embrace social media, plenty of hotel and resort sales, marketing and PR executives have lost sight of the onetime mainstays of influence but they are missing out on grand opportunities to get their messages out. Traditional media have almost become a secret weapon among savvy marketers - the power is there if you know how to harness it. That's what this article is about: Integrating traditional media into a full throttle campaign that hits all the 21st-century buttons - and a few now neglected 20th-century ones too!
TRENDING THIS WEEK
The Gig Economy: What Hoteliers Need to Know
Hotel and resorts are jumping on the gig economy bandwagon, satisfying their short-term employment needs by (literally) tapping into the ever-growing pool of freelance hospitality workers available via app or online. But as more and more hoteliers avail themselves to the flexibility and considerable costs savings that are part and parcel to the on-demand staffing model, they are wading into potentially perilous waters, with legal and reputational issues lurking just below the surface. Here, a light is shined on would-be problems inherent in the gig economy that management should be mindful of.

DAILY HEADLINES - Monday Feb 11, 2019
Hotel Newswire Top Pick
75,000 Surveys Reveal the Personal Values that Motivate People to Choose a Hotel
The Lodging industry in all price categories is going through a period of disruption, with huge forces at play. New technologies, mergers, acquisitions, online competition, Airbnb, new travel behaviours, new types of travelers: these are not small adjustments to an ecosystem. In the midst of that chaos it's valuable to step back and ask our consumers, directly, what they value, want, need and expect. And that's where the 75,000 surveys in the Valuegraphics Database come in. We've done that work of asking hotel guests those questions for you.
| | |
| --- | --- |
| | More from our online Library Archives... |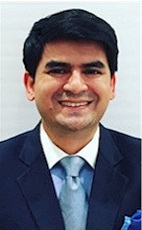 Social Media Trends Impacting your Hotel in 2018
Marketing on social media has come a long way. It's no longer optional for hotels. They must be actively managing and growing their social media presence to positively impact customer engagement. The last two years have been particularly interesting with 71 % of internet users also using social media and more than 81% of the US population having a social media profile. Many people are using social media as their primary source of news and information. This article explores the key trends impacting social media in 2018 and some actionable takeaways for hotel managers to implement in the coming year.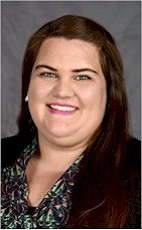 Success of Social Media at the Brand Level
It's undeniable that hotel brands have found success in using social media to engage travelers. Some of the more active brands on social media can boast millions of Facebook Likes and hundreds of thousands of followers on Twitter. Scores of additional followers join in the conversation on Instagram, Pinterest and Google+, and the most current brands are trying out networks like Snapchat and Periscope. With this level of undisputed success at the brand level, some hoteliers might think that any engagement at the individual property level is unnecessary, but that is far from the truth.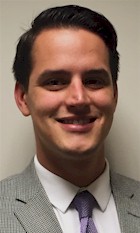 Integrating Instagram into Hotel Marketing Strategies
In 1888, George Eastman introduced the world to the first Kodak camera. Eastman's patented box and roll camera revolutionized photography by providing individuals the ability to capture everyday moments with relative ease. Fast forward to 2010, when Mike Krieger and Kevin Systrom co-founded the modern version of the Kodak camera - Instagram. Within a week of launching, the app drew in 100,000 users. Two years later, Krieger and Systrom sold it to Facebook for $1 billion.

May 2019:
Eco-Friendly Practices: Corporate Social Responsibility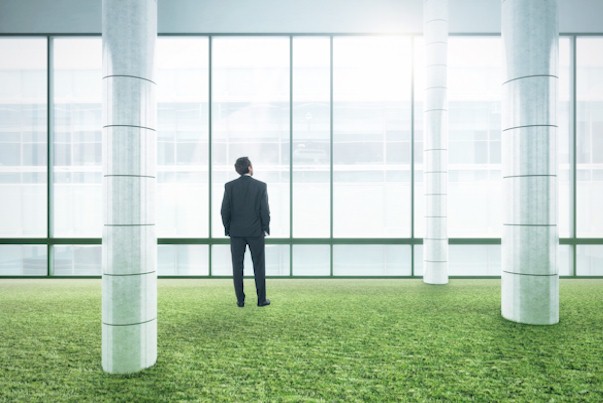 The hotel industry has undertaken a long-term effort to build more responsible and socially conscious businesses. What began with small efforts to reduce waste - such as paperless checkouts and refillable soap dispensers - has evolved into an international movement toward implementing sustainable development practices. In addition to establishing themselves as good corporate citizens, adopting eco-friendly practices is sound business for hotels. According to a recent report from Deloitte, 95% of business travelers believe the hotel industry should be undertaking "green" initiatives, and Millennials are twice as likely to support brands with strong management of environmental and social issues. Given these conclusions, hotels are continuing to innovate in the areas of environmental sustainability. For example, one leading hotel chain has designed special elevators that collect kinetic energy from the moving lift and in the process, they have reduced their energy consumption by 50% over conventional elevators. Also, they installed an advanced air conditioning system which employs a magnetic mechanical system that makes them more energy efficient. Other hotels are installing Intelligent Building Systems which monitor and control temperatures in rooms, common areas and swimming pools, as well as ventilation and cold water systems. Some hotels are installing Electric Vehicle charging stations, planting rooftop gardens, implementing stringent recycling programs, and insisting on the use of biodegradable materials. Another trend is the creation of Green Teams within a hotel's operation that are tasked to implement earth-friendly practices and manage budgets for green projects. Some hotels have even gone so far as to curtail or eliminate room service, believing that keeping the kitchen open 24/7 isn't terribly sustainable. The May issue of the Hotel Business Review will document what some hotels are doing to integrate sustainable practices into their operations and how they are benefiting from them.