If you are having trouble viewing this email, please
click here

MAY

Eco-Friendly Practices: Corporate Social Responsibility

Wednesday May 15, 2019
Wasted Food: Leaving Nothing on the Table

The unintentional outcomes of meeting and exceeding guest expectations can come in different shapes and forms. However, there are not many that involve economic, environmental and social impacts all nicely bundled together as the issue of food waste. Many tried to find a solution, but there is no silver bullet for now. However, that should not take away from the number of initiatives, technologies and projects that have been successfully carried out in many hotels and restaurants. Exploring the clever ways people and organizations looked to tackle this challenge only underscores the complex nature of food waste in hospitality.
TRENDING THIS WEEK
Coastal Chic Waterfront Retreat: Pelican Grand Beach Resort
Over the past 33 years, I have been privileged to work in just about every hotel department imaginable – in desirable locations all over the world. Each experience helped grow my knowledge of the industry and most importantly, fueled my passion. As many in this industry can relate, with this passion comes great respect for what individualizes a hotel and its experience. As General Manager of the beautiful Pelican Grand Beach Resort – one of the only true beachfront, boutique resorts on Fort Lauderdale beach – there is so much about this property that drives me as a hospitality leader and inspires our guests daily.

DAILY HEADLINES - Wednesday May 15, 2019
| | |
| --- | --- |
| | More from our online Library Archives... |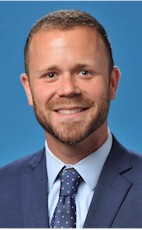 Is the Hospitality Industry Practicing Resilient Thinking?
After years of notoriety, many hospitality ventures have embraced the focus of environmental sustainability. In fact, some are even considered leaders in the movement to combat climate change by engaging stakeholders through education, building certifications, and transparent reporting. With new and unprecedented global volatility and interconnectedness, the marketplace has required a shift to planning for long-term resiliency. Recognizing the relationship between short-term decisions and overall business strategy has never been more important. By proactively engaging stakeholders and combing through trends, the hospitality industry has the opportunity to leverage its influence and create meaningful shifts in its local and global environment.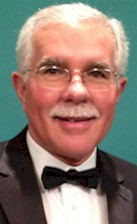 Luxury Tourism's Emphasis on Eco-Tourism
Over the years, luxury has been defined by everything from fancy objects and shiny finishes to exceptional service and authentic experiences. Today's definition of luxury encompasses a new element, eco-consciousness. Whether a property is Platinum LEED certified and positions itself as "green" or simply promotes responsible practices, an element of eco-tourism is now the expectation at upscale hotels and resorts around the world. Leisure travel contributed $7.58 trillion last year to the global economy. Furthermore, the number of travelers who are aware of sustainable travel issues and the willingness of said travelers to spend on environmentally-sustainable travel have increased by a third in the last decade.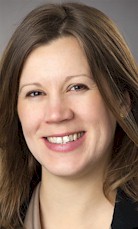 We Compost It! - An Environmental Initiative
The Nonantum Resort is located right on the water in Kennebunkport, Maine - just a half mile from Dock Square, and an easy scenic stroll or bike ride up Ocean Avenue to Walker's Point, summer home of the Bushes. Situated on the Kennebunk River, with the breakwater and the ocean within view, the resort has its own lighthouse and an array of classic Adirondack chairs set out on its spacious back lawn - making it an idyllic coastal retreat. Built in 1883 by a local sea captain, and opened on July 4, 1884, the Nonantum kicks off its 132nd season of operation

June 2019:
Sales & Marketing: Selling Experiences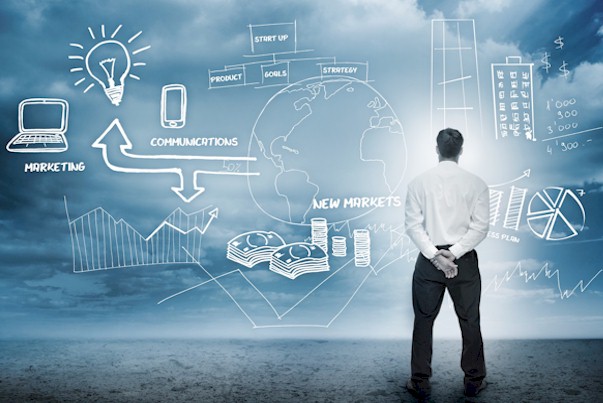 There are innumerable strategies that Hotel Sales and Marketing Directors employ to find, engage and entice guests to their property, and those strategies are constantly evolving. A breakthrough technology, pioneering platform, or even a simple algorithm update can cause new trends to emerge and upend the best laid plans. Sales and marketing departments must remain agile so they can adapt to the ever changing digital landscape. As an example, the popularity of virtual reality is on the rise, as 360 interactive technologies become more mainstream. Chatbots and artificial intelligence are also poised to become the next big things, as they take guest personalization to a whole new level. But one sales and marketing trend that is currently resulting in major benefits for hotels is experiential marketing - the effort to deliver an experience to potential guests. Mainly this is accomplished through the creative use of video and images, and by utilizing what has become known as User Generated Content. By sharing actual personal content (videos and pictures) from satisfied guests who have experienced the delights of a property, prospective guests can more easily imagine themselves having the same experience. Similarly, Hotel Generated Content is equally important. Hotels are more than beds and effective video presentations can tell a compelling story - a story about what makes the hotel appealing and unique. A video walk-through of rooms is essential, as are video tours in different areas of a hotel. The goal is to highlight what makes the property exceptional, but also to show real people having real fun - an experience that prospective guests can have too. The June Hotel Business Review will report on some of these issues and strategies, and examine how some sales and marketing professionals are integrating them into their operations.