If you are having trouble viewing this email, please
click here

FEBRUARY

Social Media: Social Listening Tools

Thursday February 13, 2020

Social Listening Tools: The New Canary in the Coal Mine

If managed strategically, social media can serve as an early warning system, alerting hotel managers of guest concerns and dissatisfactions before such guest discontent mushrooms to the point where it can seriously damage a hotel's reputation and eventually its profitability. To help prevent such a scenario from occurring, hotel managers can turn to technology known as social listening tools. These are applications that search the web for posts and comments about particular hotels. Once such tools are put in place, hotel managers can begin to analyze the results and then take remedial steps to quickly and effectively minimize any damage that might have occurred to the hotel.
TRENDING THIS WEEK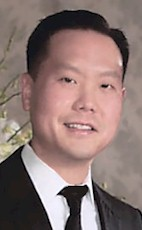 Sam Moon Group: A New Twist on Hotel Design
Sam Moon Group's latest hotel development is the JW Marriott Dallas Arts District hotel in downtown Dallas, which will be the first JW Marriott hotel in Dallas. The 267-key hotel will be located at 2000 Ross Avenue and will join the Dallas Arts District, the largest contiguous urban arts district in the nation. The hotel's resort-style amenities, food and beverage options and luxurious rooms with sweeping views will draw visitors and residents to the new destination. The JW Marriott Dallas Arts District hotel is projected to open February 2022.
| | |
| --- | --- |
| | This week's Top Pick... |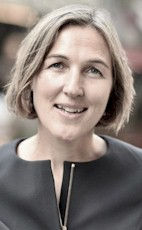 Coronavirus: Let's Talk Solutions... What Should Hotels Do?
Let's talk solutions, indeed. So much coverage has focused on the spread of the corona virus and the business impact – but where is the open debate about solutions? What should the hospitality industry do, in light of the global concern, travel restrictions and financial impact? This article is really a rallying call to our industry, to start an honest discussion with operators, investors and individuals about ways to mitigate and manage the risks of this global emergency. Let's get a grip and pool our collective ideas to help colleagues across the world as they grapple with the effects of the corona virus on global travel and tourism.

DAILY HEADLINES - Thursday Feb 13, 2020
| | |
| --- | --- |
| | More from our online Library Archives... |
Personalization & Relationship Building is Business-Critical for Hotels
Personalization and "people relations" have become a priority for businesses and especially hotels to succeed today. As always, relationship-building has been the key to sales and marketing successes across all industries. Businesses that proactively invest in their relationships with a human-touch, reap the best return on their investments, says Mia Schipani, President of Schipani PR, a boutique public relations agency specializing in hospitality.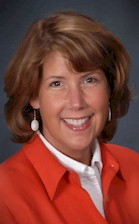 The New Role of Today's Hotel Salesperson
Changes in technology and the unlimited availability of information has changed the way group buyers purchase travel. Yet in many hotel sales offices, expected sales behaviors have remained unchanged – make cold calls, develop relationships, try to close more deals. This article explores a new look at the hotel group sales process and suggests unique strategies and tools to ensure your sellers are positioning themselves best for today's buyers. While we all know how much technology has changed, pinpointing exactly how it has changed our group buyers has been a little bit trickier to process.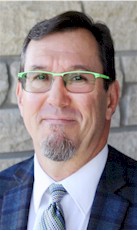 Social Media Drives Engagement, But Does It Drive Revenue?
Today, social media is a staple in most people's daily lives. In 2016, 78 percent of Americans had a social media profile, up 5 percent from 2015. Worldwide, there are 2.3 billion active social media users – 1.7 billion on Facebook alone! And popular platforms like Facebook, Twitter, YouTube and Instagram aren't missing this opportunity to capitalize on our need to be social. In 2016, Facebook underwent a dramatic transformation from social network to a media delivery service right before our eyes. Facebook is now the second biggest ad publisher globally behind Google, and in Q3 2016 reported record earnings of $7.01 billion in revenue.

March 2020:
Human Resources: Confronting a Labor Shortage
With the unemployment rate at its lowest level in decades (3.7%), what has always been a perennial problem for human resource professionals - labor shortage - is now reaching acute levels of concern. It is getting harder to find and recruit qualified applicants. Even finding candidates with the skills to succeed in entry-level positions has become an issue. In addition, employee turnover rates remain extremely high in the hotel industry. As a result of these problems, hotel HR managers are having to rethink their recruitment strategies in order to hire the right talent for the right job. First, hotels have been forced to raise their wages and offer other appealing perks, as a way to attract qualified candidates. Secondly, HR managers are reassessing their interviewing techniques, focusing less on the answers they receive to questions and more on observable behavior. Part of this process includes role-playing during the interview, so that the recruiter can gauge how a candidate works through specific problems and interacts with other team members. Additionally, some HR managers are also creating internal talent pools as a way to address labor shortages. Instead of utilizing department resources to find new hires with specific skills for needed positions, hotels are cultivating talent pools internally and preparing their employees to assume leadership roles whenever the time comes. They are also placing greater emphasis on a company culture that is more performance-based, as a way to curb employee turnover, increase employee satisfaction, and assure higher levels of customer service. Finally, recognizing the importance of employee retention as a way to lessen the impact of a tight labor market, some HR managers are instituting generous reward programs in order to retain their top performers. The March Hotel Business Review will explore what some HR professionals are doing to address these and other issues in their departments.