If you are having trouble viewing this email, please
click here


MARCH FOCUS

Human Resources: Confronting a Labor Shortage

Thursday March 26, 2020
COVID-19 UPDATE: Hotel Newswire is providing free news distribution for the Hotel Industry from 1st April 2020 until 31st May 2020. CLICK HERE

Upward Mobility: How to Recognize and Reward Employees Who Deserve It

Employee turnover continues to plague the hospitality industry. In many cases, star employees acquire skills in hotels before transferring to other industries, costing operators valuable time spent training workers. It remains a struggle despite the hotel industry routinely paying above the average national minimum wage, and allowing for near limitless potential for growth. In the majority of cases, workers choose to leave their positions because they feel undervalued, or they encounter resistance from management. There are many ways to reward standout team members and elevate workers who struggle, beyond monetary incentives. Are you doing enough to recognize your property's team members?
TRENDING THIS WEEK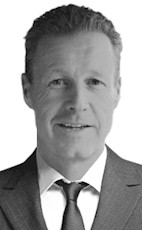 5 Trends that are Shaping the Hospitality Industry in 2020
What do artificial intelligence and delicious craft beer have in common? On the surface, not much, but look a little deeper and you'll discover these are part of two trends that will impact hotels in 2020. Emerging technologies and food and beverage programs are transforming the guest experience, and hoteliers should take note. In the new year, we'll also see increased sustainability efforts (goodbye, plastic), more niche loyalty programs and brand-affiliated hotels, and properties catering to the bleisure traveler. This article covers five trends that will shape the hotel industry in 2020.
| | |
| --- | --- |
| | COVID-19: Voices in the time of Crisis |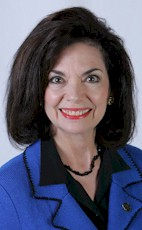 Hotels Surviving and Thriving in the COVID-19 Crisis
Travel plans postponed, meetings cancelled, dropping or nonexistent occupancy rates, most hoteliers have never faced a situation this serious. With these growing challenges from the effects of COVID-19, hoteliers and Food & Beverage professionals need to know what they can do to keep their properties afloat. This article covers what hoteliers can do to actually capitalize on their circumstances to work with their salespeople, their F & B leaders, and their employees and generate income, while taking care of their valuable associates. You won't want to miss this opportunity to learn how you can survive this COVID-19 Crisis.

COVID-19 UPDATE: Hotel Newswire is providing free news distribution for the Hotel Industry from 1st April 2020 until 31st May 2020. CLICK HERE
DAILY HEADLINES - Thursday Mar 26, 2020

| | |
| --- | --- |
| | More from our online Library Archives... |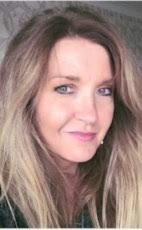 Today's Human Resource Director: New Attributes in Times of Change
The Human Resource professional needed in hotel operations today has evolved from a role which focused on the administrative, to one which provides strategic specialist leadership across a whole plethora of key activities, aimed at keeping organizational blood-lines pumping with the right calibre of talent. The challenge to achieve organizational outcomes in times of unsurpassed change across dynamic global markets, accelerated technological advancement and on-going talent shortage. The hotel industry needs the best people and the best people leaders. It needs to look at its wider context of operation and invest in the right caliber of talent to future proof operations.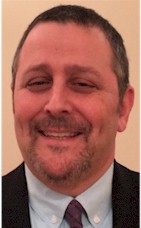 The Importance of Developing and Retaining Women Leaders
While hospitality organizations are making strides developing and retaining female talent, there is still room for improvement. With the economy steaming forward and Baby Boomers exiting the workforce in larger numbers, the need for organizations to engage, develop and retain these professionals has been exacerbated. Research suggests that organizations who fill their senior leadership ranks with women perform better on a variety of business and financial metrics. This article discusses the challenges associated with putting and keeping women on the leadership path, including those borne of second-generation gender bias.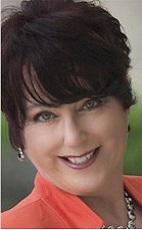 'Velcro' Your Employees to Your Hotel's Purpose
Baby boomers, Gen Xers, and especially Millennials, who now make up more than 50 percent of the workforce, want a sense of purpose at work. It's clear that today's workforce is increasingly concerned with doing good. People are tired of just showing up every day to perform a job. They want lasting fulfillment at home and at work. In his book, Drive, Daniel H. Pink suggests that we are in a time where individual desire to have a positive impact in the world often ranks higher than pay scale when selecting a job. Millennials, in particular, want to feel like their work has real purpose, and they want to be home for dinner.
Coming up in April 2020...

Guest Service: First Impressions Matter

Hotels spend large amounts of money on marketing their operation and brand, but sometimes they fail to remember that guest service is the lifeblood of their business. It is outstanding guest service that allows a hotel to create an amazing and lasting impression, one that will remain with guests far beyond the duration of their stay. In pre-internet days, first impressions were formed the moment a guest walked through a hotel's front door. These days, first impressions are created long before a guest arrives at a hotel property. They begin when a customer visits a hotel's website or social media pages for the first time. When a guest connects with a property online, they immediately form an opinion of the hotel. First impressions matter and because of that, a hotel website should be mobile-friendly with blistering fast speed; it should be graphically appealing; and it should provide visual representation of the kind of experience a guest can expect. It is also vital to engage the customer; to actively solicit and respond to guest feedback. When a hotel personally engages with someone, it is demonstrating to other customers that guest opinions matter, and that management is willing to go the extra mile to provide superior guest service. Similarly, when a hotel sends out personalized emails with satisfaction surveys attached, it demonstrates that management values guest feedback, so that service can be improved at every level. Additionally, social media messages can be sent out prior to a guest's arrival to learn more about them, so their visit can be personalized. It's the small touches and details that are most remembered and appreciated. The April issue of the Hotel Business Review will examine what some leading hotels are doing to cultivate excellent guest service in their operations.