If you are having trouble viewing this email, please
click here


MAY FOCUS

Eco-Friendly Practices: Creative Innovation

Thursday May 21, 2020

Carbon-Neutral Travel: How Tourists Can Lower Their Carbon Footprint

Thinking about the direct link between travel and environmental awareness can sometimes be a complex issue, given that there is little understanding of the impact of travel and the opportunities for tourists to leave a positive impact on destinations, although these opportunities are on the rise, they are minimal. This article explains a concrete and applicable example from the perspective of hospitality and how to travel sustainably, while generating environmental and social benefits.
TRENDING THIS WEEK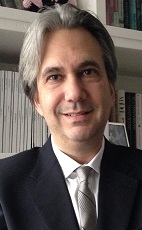 Taking Off: Luxury Airport Hotels Trending, Reaching New Heights
Airports are being updated, particularly in the United States, but where does that leave airport hotels? David Ashen, President & CEO of interior design and brand consulting firm dash design, explores the transformation of airport hotels from a pedestrian place to simply sleep into a luxury, five-star destination that travelers yearn to visit. In this piece, he looks at the trends that led to next-level airport hotels, the influence of chic airport lounges and more. Mr. Ashen shares some of his favorite examples of trendsetting airport hotels and ponders where we'll land in the years to come.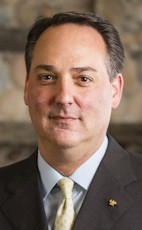 Light at the End of the Tunnel
Few hoteliers understand the impact of the COVID-19 crisis better than Daniel Hostettler. Not only is he the president of Ocean House Management (OHM), a luxury hotel group in New England, but he is also president of Relais & Chateaux, North America, in constant contact with its 88 properties nationwide. In this article he shares his four-part strategy for countering the effects of the crisis and gives some predictions for how and when the industry will recover. He says the next six months are going to be tough, reducing annual budgets by at least 35% and, in some cases, a lot more.


COVID-19 UPDATE: Hotel Newswire is providing free news distribution and coverage for the Hotel Industry. CLICK HERE
DAILY HEADLINES - Thursday May 21, 2020

| | |
| --- | --- |
| | More from our online Library Archives... |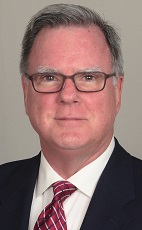 Resilience can mean a lot of things to different people. In the real estate world, resilience is becoming a much talked-about topic relating to the ability of a building to withstand environmental threats. Understanding what those threats are, their magnitude, and their likelihood of occurrence are all part of the assessment of building resilience. While the topic itself can be depressing, resilience should be viewed as something to be embraced. Knowing the worst threats your building faces and its chances for surviving those threats will have a big impact on your long-term planning.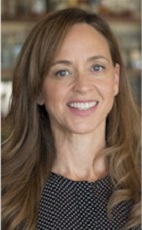 Net Zero Energy: Why Sustainable Cities Need Sustainable Hotels
While sustainability and luxury were once considered contradictory terms, particularly in hospitality where heating and cooling comprise a large portion of a building's energy use, trends in customer priorities and technological advances have made it possible to offer guests luxurious stays while also minimizing environmental impacts and enhancing guest health and wellness. Indeed, as the push towards sustainability progresses, focus is shifting from merely reducing the energy impacts of a building to eliminating them altogether. As shown in Piazza Hospitality's Hotel Sebastopol project, net zero energy buildings, where all energy needed for operations is produced on-site, are now an attainable goal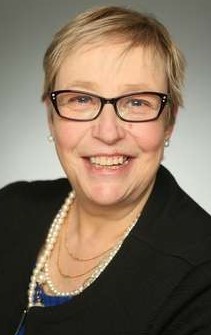 How Will Hotels Respond to the Looming Water Crisis?
Water scarcity has been identified as among the top five global business risks in the next ten years. Tourism is recognized as a high water-use industry and hotels are some of the most water-intensive operations in the industry. Water scarcity disproportionately affects hotels since some of the most popular tourism destinations are in water-stressed areas, driving up utility costs and creating other challenges. For this reason and other reasons, reducing dependency on fresh water and making the best use of existing supplies makes good business sense. This article explains how hotels can respond to the looming water crisis by incorporating some low-cost best practices and strategies that have proven to save money and generate a return on investment.
Coming up in June 2020...

Sales & Marketing: Technology Rules

It is impossible for any hotel to develop an effective sales and marketing plan that doesn't include a wide-ranging digital strategy. Online platforms have impacted virtually every aspect of their business, due to major changes in how Internet users research, plan, and book their hotel visits. As a result, a successful plan includes generating traffic through the use of a hotel website, social media, email and a myriad of other digital marketing technologies. One such strategy uses data collection and automation technology to create personalized content to individual customers. The goal of personalization marketing is to engage potential customers by communicating with them as individuals - to establish a more personal relationship - as a way of encouraging them to visit a property. Video marketing is also extremely important. Showing someone authentic video from a specific location is immersive and engaging, and video is still the preferred way for customers to interact with a hotel brand. Voice and Visual Search are increasingly in demand, as consumers are moving away from typing queries into a search engine. Instead, they can simply speak their request into their phone, and find and book a hotel without ever typing a word. Similarly, other platforms allow consumers to search visually for almost any image, and find out pricing information, shopping comparisons and how-to-buy - all from the app. The adoption of Artificial Intelligence is also becoming popular. The ability of chatbots to answer simple questions or fulfill requests 24/7 is undeniably appealing. In addition, A.I. seems best positioned to qualify leads that can be later nurtured and closed by a human sales expert - all at a fraction of the cost of a traditional support team. The June Hotel Business Review will examine how some sales and marketing professionals are integrating these innovative technologies into their operations.