If you are having trouble viewing this email, please
click here


Wednesday September 16, 2020
HOTEL BUSINESS REVIEW

Best Practices in Hotel Management & Operations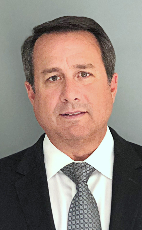 How Hotels Are Competing on Cleanliness as Business Trickles Back
The hospitality industry took one of the biggest financial hits during the pandemic, but it's in the position to make one of the biggest comebacks, including winning back market share from homestay offerings. Customer confidence will drive repeat, continuous traffic, and as leisure travel begins to pick up, hotels are in a competition for cleanliness to earn the trust of their guests through thoughtful upgrades and renovations.

SEPTEMBER FOCUS

Hotel Group Meetings: Demand vs. Supply
Preserving the Value of Meetings and the Role Hotels Play in Gaining Planner Confidence
As the meetings and events industry responds to the pandemic, hotels have implemented industry leading best practices to gain event planner confidence. A key component of the events industry, hotels have to quickly pivot and adjust all phases of the buying process, execution, and operational guidelines to meet safely. Keeping the events industry moving forward and delivering on the value proposition of meetings, in smaller and groups, RLH Hotels are delivering.
| | |
| --- | --- |
| | |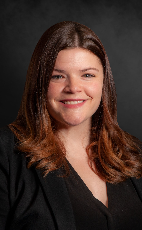 The Anticipated Rise in Human Trafficking Lawsuits Targeting the Hotel Industry
Civil suits against hotel and motel chains for allegedly benefiting financially from human trafficking are on the rise across the country. On February 5, 2020, the December 2019 request for 38 human trafficking lawsuits pending in 12 states to be consolidated into one federal case was denied. As a result, lawsuits against hotel and motel entity defendants alleging violations of the Trafficking and Violence Protection Reauthorization Act will proceed in a minimum of 12 district courts in the coming months.

HOTEL NEWSWIRE

Daily Industry News Updates
COVID-19 UPDATE: Hotel Newswire is providing free news distribution and coverage for the Hotel Industry. CLICK HERE

DAILY HEADLINES - Wednesday Sep 16, 2020
ARCHIVES

More from our online Library Archives...
Smart Waste Compactors: The Benefits for Hotels
Today, almost everything we use is driven by technology. This includes your hotel's waste management program: Enter the smart waste compactor. The goal of a compactor is to condense waste to optimize the space for everyday trash disposal. A smart waste compactor takes this the next level and delivers a real-time, cloud-based dashboard to give you the insights about your compactor you need to better understand your hotel's waste usage. We wanted to give you a rundown of the key benefits of a smart waste compactor on your hotel and how it can make your hotel's waste management program smarter.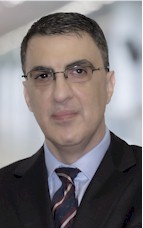 The Important Role of Emotional Intelligence In Revenue Management
Today's revenue managers have to deal with a lot more than just systems, rate management and reporting. More than analytical skills, revenue managers need to possess communication skills, leadership skills, and they also have to strive to be influential and motivational. This is where emotional intelligence plays a central role in the career of a revenue manager. If a person in such a position is incapable of being empathic about the challenges of others, and if they're unable to convey how valuable they are & the importance of their contribution, then they're at risk of failing to help others unleash their full potential, which directly affects their success and the performance of the hotel.



You are receiving this newsletter through hotelexecutive.com. This email was sent to {EMAIL}.
To remove yourself from this and future mailings please unsubscribe here