If you are having trouble viewing this email, please
click here


HOTEL BUSINESS REVIEW

Best Practices in Hotel Management & Operations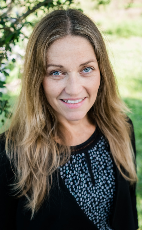 Eco-Friendly Hotel Practices: Things You Can Do Right Now
Guests want to see that your property is celebrating and offering low-carbon, solar-powered, reusable items and community-friendly accommodations in a luxurious and natural setting. Properties should seize the opportunity to rewrite the rules, give genuine attention to incorporating sustainability, and watch as guests enjoy their stay. Tara Dodson from Eco Collections Marketplace provides a list of things that your hotel can do right now.

MAY FOCUS

Eco-Friendly Practices: Now More Than Ever
Eco-Friendly Hotels: Creating Sustainable Human Locations
The discussion of sustainability, green and or eco-friendly has been happening for years but many of these initiatives did not get integrated into the planning and thought processes of a lot of hotel management teams. The practice of eco-friendly hotels is sometimes aligned with an organization's mission and ethics. The discussion in this article offers steps to identify resources and plan for operating an eco-friendly hotel.
DAILY HEADLINES - Tuesday May 4, 2021
ARCHIVES

More from our online Library Archives...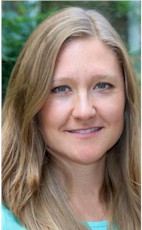 Green Hotels Offer Surprising Benefits for Employees
With the practice of green building having been around for several decades, the business and environmental benefits that green hotels can offer are becoming more widely understood within the hospitality industry. A lesser known advantage of green hotels is the host of benefits for employees and the people within the hotels. In fact, "people" are one of the three pillars in the triple bottom line of green building: people, planet and profit. Known as one of the most resource-intensive building types and conventionally believed to be one of the more reluctant to join the green movement, the hospitality industry is making strides in the green building world.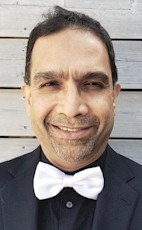 Guest Experience Consumer Trends and Emerging Technologies
Keeping pace with trends and innovations in technology is imperative for most businesses today. This is especially critical for hotels in their quest to personalize and elevate guest experience, increase operational efficiency and reduce costs. Hotels are turning to evolving technologies like voice assistants to make it easy for guests to do everything from adjusting lighting to ordering room service, and equipping rooms with mobile app digital key access technology to deliver faster, more convenient guest access. On the operations side, robotic technology can handle repetitive tasks, improve guest interaction and provide predictive maintenance technology to ensure guest room systems and devices are optimally maintained.



You are receiving this newsletter through hotelexecutive.com. This email was sent to {EMAIL}.
To remove yourself from this and future mailings please unsubscribe here