Editorial Board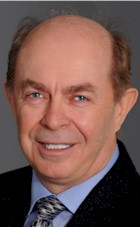 Mr. Reaney
Randy Reaney
Founder, CEO, Impervio Technologies Inc.
Randy Reaney is the Founder, CEO of Impervio Technologies Inc. www.impervio.com, a dynamic new software company based in Toronto, Canada specializing in impenetrable Cyber Security Automation and which is comprised of some of the world's brightest and most sought-after security, software and technology experts. He has over twenty-five years of global business experience with organizations in the software, banking, real estate, media, sales and marketing fields. During his career Mr. Reaney has been involved in numerous successful start-ups with very a successful track record in marketing and sales and rapid business growth. Randy has successfully launched, and built various companies in different market sectors. He was Vice President of Sales & Marketing at Nuva Technologies Inc. from 2004-2011. Nuva Technologies Inc. (www.nuvatech.com) is a Toronto-based global, total solution provider for the Digital Media Industry and marketer of the World's # 1 Rated Digital Signage Software Platform and high-quality, state-of-the-art, patent pending AVITAR software - viewer recognition, tracking and reporting technology. Mr. Reaney was also Co-Founder, President and CEO of a Bankcard and Merchant Services company that specialized in the private label bank POS terminal industry. He was directly involved in the company's infrastructure, organization, and corporate financing. Mr. Reaney was instrumental in negotiating a joint venture partnership with Scotiabank, one of Canada's major banks, which allowed the company to quickly become the industry leader in the bank POS market within the first few months of operation of the company.
Please visit http://www. for more information.
Mr. Reaney can be contacted at +1 416-628-9447 or Randy@imperviotech.com
Author's Articles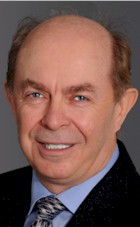 By Randy Reaney, Founder, CEO, Impervio Technologies Inc.