Editorial Board Guest Author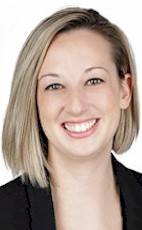 Ms. Paquin
Megan Paquin
Vice President, Poston Communications
Megan Paquin has been trusted to lead communication strategies for some of the world's most respected brands. Her career spans more than a decade, and includes significant experience in the travel, entertainment and hospitality sectors as well as education, fine arts, healthcare, professional services and technology.
As a communicator, Ms. Paquin thrives in complex and high-stakes situations. She is routinely called on to lead crisis management and litigation public relations for critical issues including labor and employment matters, criminal activities such as financial misconduct, fraud and sexual harassment claims, data breaches and consumer data privacy concerns, patent infringement, trade secrets violations, natural disasters and tax controversies. With experience in a broad range of legal issues and vulnerabilities that exist in today's world, she effectively counsels clients and collaborates with their legal counsel to overcome and emerge stronger from these and any other challenges.

Ms. Paquin began her career in public relations with MGM Resorts International, coordinating major broadcast and international media relations for its iconic Las Vegas destinations. Her reputation for excellence and integrated marketing experience led to communications leadership roles at The Ritz-Carlton, Grand Cayman and Hyatt Regency Orlando. Then, at Orlando advertising agency &Barr, she led the advancement of the firm's public relations practice. Combining experience across industries along with her business acumen and media relations expertise, Ms. Paquin served as the firm's crisis communications leader to help clients deftly navigate through myriad sensitive issues and ensure business continuity. She has developed numerous award-winning campaigns and secured countless, top-tier media placements positioning clients for growth and influence in their target markets.

Ms. Paquin has an Accreditation in Public Relations (APR), is a Certified Public Relations Counselor (CPRC) and serves as immediate past president of the Florida Public Relations Association's Orlando chapter. She is also a member of the Women in Travel Thrive Board of Directors where she and a team of dedicated women volunteers are working together to close the gender gap in travel and beyond. She earned a Bachelor of Arts in organizational communication from the University of Central Florida where she currently serves as an adjunct instructor for the Nicholson School of Communications and Media.
Ms. Paquin earned her Master of Arts in behavioral economics from The Chicago School of Professional Psychology, and she is continuing her education there as a doctoral student in the school's business psychology program.
Please visit http://www.postoncommunications.com for more information.
Ms. Paquin can be contacted at +1 404-875-3400 or paquin@postoncommunications.com
Author's Articles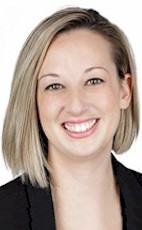 By Megan Paquin, Vice President, Poston Communications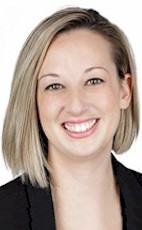 By Megan Paquin, Vice President, Poston Communications