Editorial Board Guest Author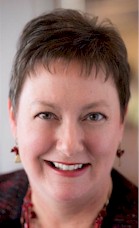 Ms. Hilliard
Tyra Hilliard
Attorney, Tyra Hilliard, Esq.
Tyra Hilliard is an attorney, professor, and speaker. Her law practice focuses primarily on the relationship between hotels and meeting and event groups including group sales agreements, liability issues, intellectual property, and related issues. Before becoming an attorney, Ms. Hilliard held management roles in hotels, travel, meetings and events, and catering. It was this diverse base of experience that launched both her law and academic careers. A firm believer in walking a mile in someone else's shoes, Ms. Hilliard is able to understand and commiserate with clients and students alike because she's been there. Serving on the faculty of the College of Coastal Georgia, Ms. Hilliard teaches courses in business and hospitality, including Hospitality & Entertainment Law, Hospitality Crisis Management, and Event Management. The co-author of a book on Event Project Management, Ms. Hilliard is also published and widely quoted on legal and crisis management issues in academic and industry publications. She is a guest blogger for the Meeting Professionals International/Plan Your Meetings blog. She has an active social media life (@DrMs. Hilliard) where she posts articles and resources related to crisis management and law in hospitality, meetings, and events (and things about her son). Ms. Hilliard has been honored for professional achievement as an Educator by the Professional Convention Management Association and received national recognition for her contributions to best practices initiatives with the Convention Industry Council and Meeting Professionals International. She is one of only two people in the world to have earned a PhD in Hospitality and the Certified Meeting Professional (CMP) designation as well as being a practicing attorney.
Please visit http://www.tyrahilliard.com for more information.
Ms. Hilliard can be contacted at 912-506-8708 or tyra.hilliard@gmail.com
Author's Articles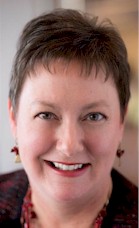 By Tyra Hilliard, Attorney, Tyra Hilliard, Esq.