Editorial Board Guest Author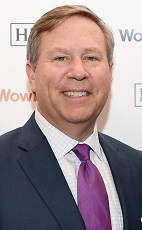 Mr. Scypinski
Rob Scypinski
Senior Vice President of Industry Relations & Events, Hilton Worldwide
Rob Scypinski is Senior Vice President of Industry Relations and Events, the Americas, for Hilton Worldwide. Mr. Scypinsky is a key figure in spearheading and strategizing how Hilton's portfolio of hotels engage with customers and plays a crucial role in deepening sales relationships with key stakeholders in the industry.
Mr. Scypinsky constantly keeps his finger on the pulse of the industry for innovative ways to evolve Hilton's meeting and events offerings and take the friction out of business and group travel. He is a 40-year veteran of the hospitality industry and began his career at Hilton Atlanta in 1984.
Prior to his current role, Mr. Scypinski was Senior Vice President of Hotel Sales in The Americas. He also served as Regional Vice President of Sales and Marketing Western Region, West, overseeing the Sales Operations for 40 hotels from Alaska to Mexico, and was Director of Marketing & Sales at Hilton San Francisco for nearly 15 years.
Mr. Scypinski is a long standing member of several hospitality industry organizations. He was a founding member of the Northern California Professional Convention Management Association (PCMA) chapter. He is currently on the MPI and Meetings Mean Business Coalition boards and has was previously on both the PCMA Foundation and Meeting Professionals International Foundation boards. He has served as faculty for many sessions on contracts and legal language, revenue management, sales, customer engagement, and partnerships.
Mr. Scypinski's multiple industry recognitions include the honor of being named a 2016 Changemaker by MeetingsNet and his induction into Hilton's prestigious Circle of Excellence Award in 2000. He holds a Bachelor of Science degree in Hotel and Restaurant Management from Pennsylvania State University.
Please visit http://meetings.hilton.com for more information.
Mr. Scypinski can be contacted at +1 703-883-1000 or Rob.Scypinski@Hilton.com
Author's Articles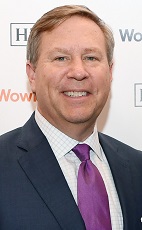 By Rob Scypinski, Senior Vice President of Industry Relations & Events, Hilton Worldwide