Editorial Board Guest Author
Mr. Greger
Ken Greger
Partner, Ward Howell International
Based in Portland, OR, Ken Greger is a Partner with Ward Howell International. With a broad focus that includes hotels & resorts, restaurants, casinos and integrated resorts, cruise lines and travel technology, Mr. Greger focuses on finding the right leadership to help clients achieve strategic outcomes. Clients range from tech startups, hotels and resorts, to major brands and Fortune 500 organizations. Mr. Greger has spoken multiple times at The Lodging Conference, ALIS, The Global Spa & Wellness Summit and to numerous other audiences. A frequent author, Mr. Greger's articles have appeared in The Cornell H. R. A. Quarterly, Hotel & Motel Management, Hotel News Now and other leading industry news media, including Huffington Post.
Mr. Greger is on the ALIS Planning Committee and is also on the Board of the HSMAI Foundation. A Certified Public Accountant, Mr. Greger began his career with Deloitte & Touche and from there entered the world of executive search and consulting. He later joined KPMG's global search practice in Los Angeles, where he was also a member of the firm's Entertainment Industry Practice Group. After six years with KPMG, Mr. Greger was recruited to lead executive search in the Western Region for Laventhol & Horwath, a position he left after four years to launch Greger/Peterson Associates, Inc., a highly regarded executive search firm specializing in Hospitality & Leisure. More than 20 years later, the firm merged with a boutique executive search and advisory firm also focused on hospitality.
In December 2018, Mr. Greger joined Ward Howell International as a Partner with this growing global firm that currently has 27 offices throughout the world.
Please visit http://www.wardhowell-usa.com for more information.
Mr. Greger can be contacted at +1 503-655-4100 or ken.greger@wardhowell-usa.com
Author's Articles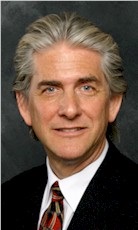 By Ken Greger, Partner, Ward Howell International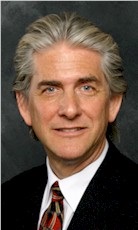 By Ken Greger, Partner, Ward Howell International