Editorial Board Guest Author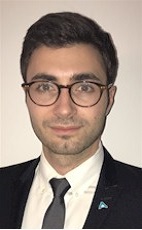 Mr. Shashou
Alexander Shashou
Co-Founder and President, ALICE
Alex Shashou is the Co-Founder and President of ALICE. Since founding ALICE in September 2013, the startup has become one of the fastest growing companies in the hospitality technology space. Mr. Shashou has taken the company through four rounds of funding, raising a total of $39M. The ALICE team is now over 140 employees and the company has a global customer base of 2000+ in the hospitality and residential sectors.

As President, Mr. Shashou runs the company's brand, culture, and management teams. In 2019, ALICE was awarded Best Place to Work, Best Concierge Software, Best Preventative Maintenance Software, Best Guest App, and a Top Staff Task Management & Collaboration Platform in the HotelTechAwards. ALICE is also the Brand Official Staff Operations Technology for the Forbes Travel Guide.

Born and raised in London, Mr. Shashou grew up in the hospitality industry, as his family operated 90 hotels across three hotel chains in the UK, including the Malmaison and Hotel Du Vin hotel brands. He is a sought-after hospitality thought leader, speaking on technology and hospitality innovation at conferences around the world.

In 2016, Mr. Shashou was awarded the HFTP President's Award. The award is selected by the current HFTP Global President and recognizes a person who has made a significant contribution to the hospitality industry and the association throughout the course of a year. In 2018, he was also awarded the Hotel Experience Next Generation Leader Award.

Mr. Shashou received his bachelor's degree from the University of Pennsylvania, Wharton School of Business with a dual concentration in Finance and Operations and Information Management. After graduation, he began his career with Goldman Sachs in the Equity Sales division in New York before leaving to found ALICE.
Please visit http://www.aliceplatform.com for more information.
Mr. Shashou can be contacted at +1 212-579-2861 or alexander.shashou@alice-app.com
Author's Articles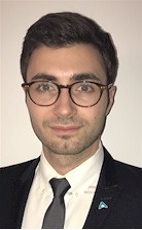 By Alexander Shashou, Co-Founder and President, ALICE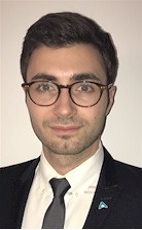 By Alexander Shashou, Co-Founder and President, ALICE