Editorial Board Guest Author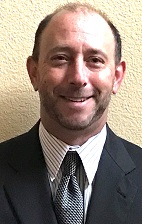 Mr. Schvimmer
Matt Schvimmer
Chief Marketing Officer, Zingle, Inc.
Matt Schvimmer is chief marketing officer for Zingle. He is responsible for marketing initiatives, product management and business development. Mr. Schvimmer and his team help find new ways to improve the Zingle platform and work to increase awareness among the several industries the company serves. Mr. Shvimmer has more than 23 years of industry experience in designing, building, marketing and selling solutions for global organizations. Prior to joining Zingle, he held several executive roles at ServiceNow, most recently as vice president and general manager for the ServiceNow Store. In that role, he was responsible for the product development and commercial success of the ServiceNow Store and its related partner-built applications that run atop the ServiceNow platform. Mr. Shvimmer served as the general manager for the ServiceNow Express Business Unit, and led both the product management and product strategy organizations. Prior to that, Mr. Schvimmer also worked for HP Software, where he was responsible for product management and marketing of the IT Management business. He has led product management and marketing teams in IT Management and Customer Relationship Management (CRM) markets. Mr. Shvimmer holds an MBA from the Wharton School of Business at University of Pennsylvania and a Bachelor of Science degree in finance from the University of Florida. Zingle is a two-way, business-and-customer communication software platform that allows businesses to engage with customers in a real-time and personalized way through text messaging - people's preferred method of communication today. The platform helps businesses increase efficiency, revenue and customer loyalty by providing a quick and simple way to communicate with customers. Millions of messages are sent between businesses and their customers each year using Zingle.
Please visit https://www.zingle.me/ for more information.
Mr. Schvimmer can be contacted at 877-946-4536 or marketing@zingleme.com
Author's Articles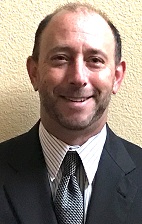 By Matt Schvimmer, Chief Marketing Officer, Zingle, Inc.