Editorial Board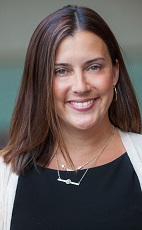 Ms. Ellis
Maricha Ellis
VP of Marketing & Sales Operations, Stericycle Environmental Solutions
Maricha Ellis is the Vice President of Marketing and Sales Operations of Stericycle Environmental Solutions, a leading provider of environmental and regulated waste management solutions. In this role,
Ms. Ellis directs the development of Stericycle Environmental Solutions product/service strategies, tactics and revenue. She provides leadership, direction and management of marketing personnel, including new business development and product management, vertical marketing, digital strategy, brand and marketing communications, public relations and events. Her responsibilities also include developing and implementing strategic marketing plans, marketing metrics and data analysis to support and drive the business.
Additionally, she monitors the market and regulatory environment to identify trends, shifts and opportunities; directs internal communication to incite growth activities and directs external communication through various channels/mediums to gain positive awareness impact.
Ms. Ellis brings over 15 years of global strategy, product management and marketing experience. She leverages a broad technical, commercial and business background. Prior to joining Stericycle, Ms. Ellis consulted and held leadership positions as Director of Americas Marketing for Honeywell, Director of Market and Channel Programs and Business Manager for Belden and Product Management and Sales Roles for Rexnord Industries.
Ms. Ellis has had significant experience in product management including driving new product commercialization processes and comprehensive voice of customer programs. Her background also includes improvements in sales forecasting and operations, strategy planning and deployment, branding, and P&L management.
During her career, she has served in various roles, such as Manufacturing Engineer, Product Design Engineer, Account Manager, Product Manager, Director of Marketing, and Americas Marketing Director. Stericycle Environmental Solutions delivers a comprehensive portfolio of environmentally responsible, flexible and cost-effective offerings to help hospitality customers with any hazardous waste management needs.
Stericycle Environmental Solutions combines its proven experience with customized solutions to meet the unique needs of each hotel property.
Please visit http://www.stericycleenvironmental.com/ for more information.
Ms. Ellis can be contacted at +1 844-836-0848 or mellis@stericycleenvironmental.com
Author's Articles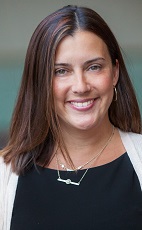 By Maricha Ellis, VP of Marketing & Sales Operations, Stericycle Environmental Solutions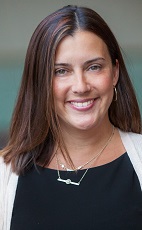 By Maricha Ellis, VP of Marketing & Sales Operations, Stericycle Environmental Solutions