Editorial Board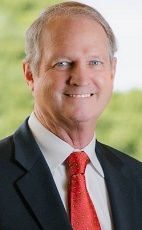 Dr. Downey
James Downey
Professor, Program Coordinator MBA Hospitality & Event Management, Lynn University
James Downey began teaching at Lynn in 1994 as an associate professor in the former School of Hospitality, Tourism and Recreation Management. Prior to that, his educational positions include Department Chairman of Hotel, Restaurant and Institutional Management at Drexel University in Philadelphia, Pennsylvania and he served as Dean of the School of Hotel, Restaurant and Tourism Administration at the University of New Haven, in New Haven, Connecticut. He also served as the Associate Dean in the College of Hospitality Management from 2002 until 2009 at Lynn.

Mr. Downey's teaching philosophy has been and continues to be predicated on sound instructional techniques that provide successful student learning outcomes. He has maintained this philosophy since he came to Lynn. Below is a chronicle of how he adapted this teaching philosophy. Mr. Downey did not choose the hospitality industry, the hospitality industry chose him. His family managed a small hotel in eastern Pennsylvania where he began as a front desk clerk at the age of 13. From that experience, he developed a love of the hospitality industry that eventually drew him into the fields of accounting and lodging development.

Mr. Downey's desire to share that passion and to help others seek a career in hospitality encouraged him to pursue a career in teaching. He believes learning is best facilitated by an instructor who balances sound theory with solid industry experience. For example, his teaching of hospitality accounting and lodging development is facilitated by his experience working for a hospitality-related public accounting firm and serving as a director of development for a hospitality management company. He actively seeks to create a student-centered classroom where students participate in directing their objectives very much where he acts as a guide-by-the-side rather than a sage on the stage.

Dr. Downey can be contacted at 561-237-7858 or jdowney@lynn.edu
James Downey's articles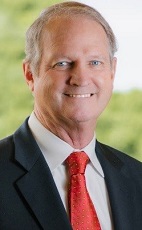 By James Downey, Professor, Program Coordinator MBA Hospitality & Event Management, Lynn University