Editorial Board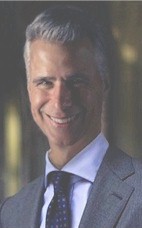 Mr. Thilenius
Jackson Thilenius
Principal, Retail Design Collaborative
Jackson Thilenius is a Principal at Retail Design Collaborative. After successfully running his own Architectural practice for over 14 years, he joined Retail Design Collaborative (RDC) to help further develop the firmís interior design studio.

Mr. Thilenius brings with him a diversity of thought leadership and 25 years of industry experience. A seasoned professional, he has paired his fields of expertise and core values to reflect RDCís goals Ė including a strong background in design, technical know-how, professionalism and an aptitude for developing long-term relationships with his clients. His philosophy is that each project is as unique as the personalities behind them, and he enjoys the complex exploration of client goals as they relate to design.

With each project, Mr. Thilenius works closely with clients to help shape their visions into reality, reflecting a genuine dedication to their lasting success.

Mr. Thilenius received his Master of Architecture from the Georgia Institute of Technology, and is a member of the American Institute of Architects (AIA). Bringing over two decades of experience, Mr. Thilenius has led the design of hundreds of local and international projects including locations in Hong Kong, China and Europe. Also an accomplished artist, his oil paintings have been shown in galleries from LA to NYC.
Please visit
http://www.rdcollaborative.com
for more information.
Mr. Thilenius can be contacted at 562-628-8000 or jackson.thilenius@rdcollaborative.com
Author's Articles