Editorial Board Guest Author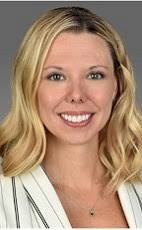 Ms. Brewer
Sunny Brewer
Director of Revenue Optimization, Ashford, Inc.
Sunny Brewer is the Director of Revenue Optimization at Ashford, Inc. in Dallas, Texas and supports a portfolio of properties for the growing company. Ms. Brewer is a key member of the Ashford Revenue Optimization and Asset Management leadership team. In the role, she ensures that best-in-class revenue management, digital marketing, distribution, and sales strategies are in place for the portfolio to drive RevPar Index, ancillary revenue growth, and profitability for the assets.

Prior to joining Ashford, Inc., Ms. Brewer spent 12 years with Dallas based hotel management company, Texas Western Hospitality, serving most recently as Vice President of Revenue Optimization. She was directly responsible for revenue strategy, implementation, and oversight of all revenue generation efforts for Texas Western Hospitality's portfolio of 36 hotels.
Ms. Brewer's key areas of responsibility included revenue management, channel optimization,and digital marketing. She has a strong history building effective teams,nurturing talent, and providing leadership to drive superior results. She is a proven change agent with a track record of taking strategic risks and initiating new tactics in a rapidly changing business environment.
Additionally, she sourced and deployed business intelligence platforms to improve forecasting and budgeting for the company. During her tenure she held various positions within the company in operations, revenue management and eCommerce. Texas Western Hospitality also was nominated and recognized as the Marriott's ELITE Revenue Management Team of the Year - Franchise (2017).

Ms. Brewer graduated from University of Texas - Arlington with a degree in Business Administration. She has also served on various boards and advisory councils such as Marriott Digital Franchise Council and Leadership Advisory Board and Hilton RMCC Franchise Advisory Council.

Please visit http://www.ashfordinc.com for more information.
Ms. Brewer can be contacted at 972-778-9283 or sbrewer@ashfordinc.com
Author's Articles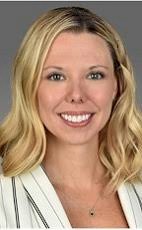 By Sunny Brewer, Director of Revenue Optimization, Ashford, Inc.