Editorial Board Guest Author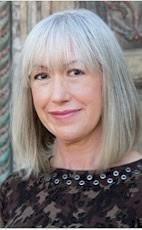 Ms. Harrison
Babs S. Harrison
Managing Director, Babs Harrison & Partners
Babs Harrison is managing director of Phoenix-based Babs Harrison and Partners, a boutique public relations/marketing consultancy for select luxury resorts, hotels, and spas. Ms. Harrison has 25 years of experience in hospitality and has worked with leading brands in the US and internationally .
Ms. Harrison has worked extensively with resorts in India, Bali, Tanzania, Paris and also in Arizona. A particular focus has been wellness and spas (she wrote the Mii amo spa's Journey of Taste cookbook). She also strives to walk the wellness talk and recommends likewise to all working in the field.
Before pursuing public relations and marketing for hotels and resorts, Ms. Harrison covered food and travel for the Dallas Morning News and, earlier in her career, she was on staff at Dallas-Fort Worth Home & Garden Magazine. She also worked as director of communications at Enchantment Group in Arizona.
A hobby has long been reading top publications - Ms. Harrison recommends a minimum of a half hour daily - in the hunt for new ideas, new trends, and things to do and places to go. Her regular reading includes travel trades and also the New York Times as well as digital sites such as Well + Good. As she often insists to clients, it may be comfortable to live in a narrowly defined information bubble but that is not the road to prosperity. Think broadly and good things happen.

Don't think she ignores social media, either. Ms. Harrison is active on Twitter (@BabsSH) - her account dates back to 2009 and she has posted over 32,000 Tweets. Nowadays she puts more energy into Instagram (@BabsSH) and Facebook and tells all her clients they need to be active on social too. It is 2019.
Please visit http://www.babssharrison.com for more information.
Ms. Harrison can be contacted at +1 602-334-5350 or babs.s.harrison@gmail.com
Author's Articles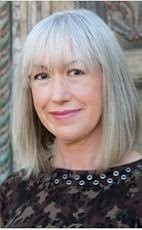 By Babs S. Harrison, Managing Director, Babs Harrison & Partners