Editorial Board Guest Author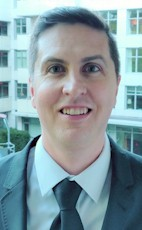 Mr. Driedger
Michael Driedger
CEO, Operto Guest Technologies
Michael Driedger has more two decades of experience in architecture, building design and construction with a passion for energy efficiency, sustainability, and intelligent systems designed to improve our overall quality of life.
Mr. Driedger founded Edge Consultants in 2012 to provide sustainable building services to clients in the Middle East, North America and Europe. While providing green building services to some of the largest hotel providers in Riyadh he was staggered by how hotels use as much energy as an outpatient hospital. It was this insight and standing in line at the check in desk after a 30 hour journey from Vancouver BC, Canada, that led to a pursuit to change building technology in the world of accommodation.
In 2016 Mr. Driedger spun a software company out of Edge Consultants to address the lack of connected software solutions in buildings (most specifically accommodation) and co-founded Operto Guest Technologies. The company brings building technology advancements to the fast paced world of accommodation. Since its introduction in 2016, Operto has revolutionized the way that hotels manage rooms, check in, energy and even air quality. The product is now being used in six countries around the world.
Mr. Driedger is passionate about commercializing IoT technology to solve guest experience, sustainability and cost efficiency challenges in hotels and short term property and vacation rentals.
Mr. Driedger is currently the CEO of Operto Guest Technologies and on its board of directors with Executive Chairman Darren Huston (former CEO of the Priceline Group). He resides in Vancouver, British Columbia Canada.
More information available at www.operto.com and www.edgesustainability.com
Please visit http://www.operto.com for more information.
Mr. Driedger can be contacted at +1 778-713-0528 or michael@operto.com
Author's Articles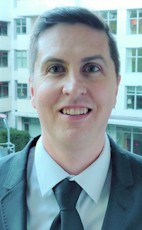 By Michael Driedger, CEO, Operto Guest Technologies