Editorial Board Guest Author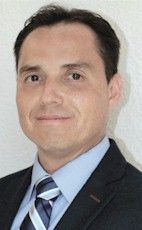 Mr. Torres
David Torres
Corporate Director of Sales, Excellence Group Luxury Hotels & Resorts
David Torres celebrates his 8th year of working history at Excellence Group Luxury Hotels & Resorts in December 2019. This marks a key milestone in David's 19 years of experience within tourism and hospitality, garnered through invaluable growth at industry-leading organizations and roles.

Mr. Torres's life-long evolution within the tourism sector started from his childhood when his family moved up to pioneer a family owned business in the recently born Cancun. This mere circumstance resulted in his deepest passions to date: the ocean, music, and nature, which ultimately led him to pursue a career that would enable him to enjoy and be close to all of these elements.
Mr. Torres's formal education includes a BS in International Business at the Monterrey Institute of Technology (Mexico), with a specialty in Marketing at California State University at Long Beach (USA), topped with a double Masters degree in Hospitality and Tourism by the University of Perpignan and Vatel Institute, both in France. Honor mentions and academic recognitions at all of these institutions were just a preparation for his later career evolution in leading positions at world-leading organizations such as Sales & Marketing Assistant at Melia Hotels & Resorts' flagship property Gran Bahia del Duque Resort in Tenerife (Canary Islands, Spain), and an eight-year path within Riu Hotels & Resorts with several promotions from Assistant Sales Manager to Corporate Director of Sales & Contracting for Mexico, the Caribbean, and Costa Rica.

Mr. Torres is currently responsible for overseeing the B2B commercial division for Excellence, encompassing the departments and teams of Product Contracting and Partner Marketing for traditional and online wholesalers, Business Development, Revenue Management, Reservations, and Groups Sales & Operations throughout the company's expanding portfolio, currently made up of three brands and seven properties across Mexico, the Dominican Republic, and Jamaica.
Please visit http://www.excellenceresorts.com for more information.
Mr. Torres can be contacted at +52 998-872-8180 or Dtorres@grupoexcellence.com
Author's Articles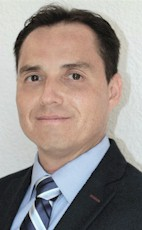 By David Torres, Corporate Director of Sales, Excellence Group Luxury Hotels & Resorts