Editorial Board Guest Author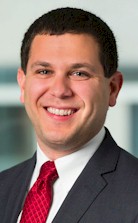 Mr. Jacobson
Michael Jacobson
President & CEO, Illinois Hotel & Lodging Association
Michael Jacobson has served as President and Chief Executive Officer of the Illinois Hotel & Lodging Association (IHLA) since October 2018.

Mr. Jacobson brings an exciting level of visibility for Illinois' hotels throughout the state, garnering significant political influence for the organization with leadership in both Springfield and Chicago. He has been instrumental in key legislative victories (some of them 15 years in the making) for the industry, including increasing the lodging per-diem for state employees; striking a compromise on the Fair Workweek Ordinance that balanced predictability for employees and flexibility for employers; and working with state legislators to pass legislation protecting hotel employees from sexual harassment and prevent human trafficking in hotels.

Previously, Mr. Jacobson served as the Senior Director of Industry Relations and Political Engagement of the U.S. Travel Association (USTA). With USTA since 2010, Mr. Jacobson contributed to a dynamic organization made up of 1,200 member organizations, 65 employees and $34M in revenues.
Beginning as a Coordinator, then Manager, overseeing USTA's political action committee (PAC) and grassroots advocacy, he quickly rose to Director of Industry Relations and Political Engagement, and then Senior Director. He built fundamental relationships both locally and nationally with elected officials and senior-level leaders in the travel industry. In addition to his business development and member retention responsibilities, he also led the charge in political engagement activities - including grassroots advocacy, state-based campaigns and PAC fundraising.
Mr. Jacobson's expertise led to numerous speaking engagements for USTA, where he has shared industry insights at travel industry conferences and state-level lobby days. One of USTA's most successful initiatives, Mr. Jacobson also spearheaded "Travel Talks," a site visit program connecting members of Congress with local travel leaders.

Mr. Jacobson holds a BA in Political Science from Seton Hall University, and remains active in the alumni community. An advocate for the American Cancer Society, he sits on the Global Relay For Life Leadership Team and founded Seton Hall University's annual effort. Global Relay For Life enables cancer leagues around the world to increase their visibility and generate cancer awareness, outreach and income while building survivorship, volunteerism, and advocacy efforts in their communities.
Mr. Jacobson also serves as a Trustee on the Illinois Township District 214 Education Foundation Board of Trustees.

Please visit http://www.illinoishotels.org for more information.
Mr. Jacobson can be contacted at +1 312-346-3135 or mjacobson@illinoishotels.org
Author's Articles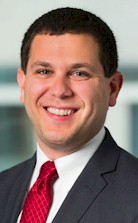 By Michael Jacobson, President & CEO, Illinois Hotel & Lodging Association