Editorial Board Guest Author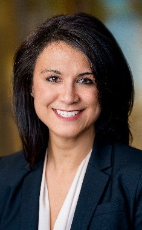 Ms. Staab
Talene Staab
Vice President & Global Head, Tru By Hilton, Hilton
As Vice President & Global Head, Tru by Hilton, Talene Lanuza Staab serves as the chief strategist and champion for Tru by Hilton - the fastest hotel brand to launch in industry history. In her role, she is responsible for driving Tru by Hilton's product and service positioning, distribution strategies, and owner relations.
Across her more than 25 years of experience with Hilton, Ms. Staab has worked across various teams and brands, creating a unique blend of hospitality experience spanning owner relations, sales, brand performance support and brand development. Through those roles, she has developed a robust and powerful understanding of the industry and an excellent reputation within the owner community.
Prior to her role with Tru by Hilton, Ms. Staab served as Vice President, Owner Experience & Engagement, overseeing the team responsible for advancing overall owner value and satisfaction, building a best-in-class experience for Hilton's owner community.
Ms. Staab also served as Senior Director, Brand Performance & Support, Canopy by Hilton, where she focused on the brand's development and was instrumental in advancing its service and hospitality culture. She started her career at Hilton as the group sales manager for Embassy Suites San Diego - La Jolla before becoming the director of sales for the hotel. She credits her passion for hospitality to her parents' restaurant in Boston, where everyone became a regular and home cooking was the specialty.
Ms. Staab holds a bachelor's degree in Hotel & Business Administration from the University of New Hampshire.

Please visit http://www.hilton.com/en/tru/ for more information.
Linkedin Profile: https://www.linkedin.com/in/talene-staab-1929407/
Ms. Staab can be contacted at +1 703-883-1000 or talene.staab@hilton.com
Author's Articles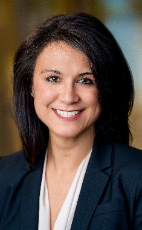 By Talene Staab, Vice President & Global Head, Tru By Hilton, Hilton