Editorial Board Guest Author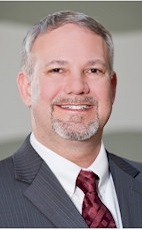 Mr. Groves
Bill Groves
Hotel General Manager, Atrium Hospitality
Bill Groves serves as a hotel general manager for Alpharetta, Georgia-based Atrium Hospitality, ranked one of the nation's largest hotel operators and recently awarded a Top Workplaces 2020 honor by The Atlanta Journal-Constitution. With more than 30 years in the service industry, Mr. Groves is currently GM at the Embassy Suites by Hilton Greenville Golf Resort & Conference Center in South Carolina. The hotel was recently recognized by Hilton for being ranked among the top 10% of the brand set worldwide in outstanding quality performance.
Mr. Groves is responsible for the daily operations and financial success of both the 268-room/suite hotel in Greenville and the on-site golf course, The Preserve at Verdae. He also assists Atrium Hospitality with taskforce GM assignments.
He has more than 24 years of continuous experience with Hilton brand properties. After earning his Bachelor of Science in Business Administration from Western Carolina University, Mr. Groves began his hotel management career at the Embassy Suites by Hilton Greensboro in North Carolina, then operated by John Q. Hammons Hotels & Resorts (JQH). His extensive career also includes hospitality assignments in South Carolina at the Embassy Suites by Hilton North Charleston and the Homewood Suites by Hilton Greenville.
Mr. Groves has a reputation for creating strong positive cultures and identifying potential talent to help grow. He has been recognized with numerous awards and certifications. Most recently, Mr. Groves was awarded the Excellence in Operational Leadership from Hilton for the Embassy Suites by Hilton brand and also the Hotelier of the Year by the South Carolina Restaurant and Lodging Association.
Volunteering in the community is one of Mr. Groves' passions. He is a current board member of Visit Greenville, SC and serves as the president of the Upstate South Carolina Restaurant and Lodging Association Chapter. His historic service spans board appointments with Big Brothers Big Sisters of the Upstate, Greenville Technical College, Virginia College, and the March of Dimes.
When not on property with his Atrium Hospitality family, Mr. Groves enjoys spending time with his wife and sons, coaching youth sports, and playing golf.
Please visit http://www.atriumhospitality.com for more information.
Mr. Groves can be contacted at +1 864-676-9090 or bill.groves@atriumhospitality.com
Author's Articles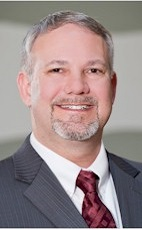 By Bill Groves, Hotel General Manager, Atrium Hospitality