Editorial Board Guest Author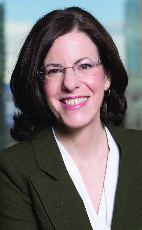 Ms. Gardenswartz
Alissa Gardenswartz
Shareholder, Brownstein Hyatt Farber Schreck
Alissa Gardenswartz brings a wide scope of consumer protection and antitrust expertise and more than a decade of public sector experience to her practice. As both an accomplished litigator and respected former regulator, Ms. Gardenswartz helps clients navigate inquiries from both state attorneys general and federal authorities through her extensive substantive knowledge of the law and her relationships with government officials across the country.
Ms. Gardenswartz also uses her background to work with clients in developing proactive litigation and compliance strategies that mitigate risk while maintaining profitability.
Prior to joining Brownstein, Ms. Gardenswartz served as the deputy attorney general for consumer protection in the Colorado Attorney General's office, where she oversaw all of the office's consumer protection and antitrust enforcement activities, including multistate actions. She frequently testified before the Colorado General Assembly on consumer protection legislation and was one of the principal drafters of Colorado's new data protection and breach notification laws.
Before she was appointed deputy attorney general, Ms. Gardenswartz litigated several high-profile false advertising, financial fraud, antitrust and charity fraud cases as an assistant attorney general. While in the attorney general's office, she served as president of the National Association of State Charity Officials and as faculty for both the National Attorneys General Training & Research Institute and the National Institute for Trial Advocacy.
Ms. Gardenswartz previously worked in private practice in both Denver and Washington, D.C., and began her career with the U.S. Federal Trade Commission Bureau of Competition, where she earned awards for outstanding contributions to the FTC's Merger Enforcement and Merger Litigation programs.
Ms. Gardenswartz's substantive expertise includes unfair and deceptive acts and practices (UDAP) law, federal and state antitrust law, regulation of consumer credit and alternative financial products, data privacy and nonprofit regulation.
Please visit http://www.bhfs.com for more information.
Ms. Gardenswartz can be contacted at +1 303-223-1100 or agardenswartz@bhfs.com
Author's Articles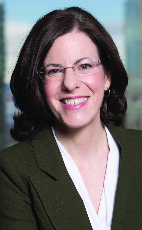 By Alissa Gardenswartz , Shareholder, Brownstein Hyatt Farber Schreck