Editorial Board Guest Author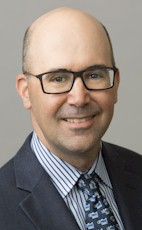 Mr. Kriegel
Jeremy Kriegel
Partner, Marshall, Gerstein & Borun LLP
Jeremy R. Kriegel, a partner at law firm Marshall, Gerstein & Borun LLP in Chicago, focuses his practice on design and mechanical patent matters. Mr. Kriegel reliably guides his clients in such industries as medical devices and consumer products, across all phases of the product life-cycle.
Mr. Kriegel's clients find he readily grasps complex IP rights and business issues, building from his training in mechanical engineering. Detail-oriented by nature, he navigates clients toward optimal business positions through careful counsel and forward-thinking intellectual property strategies. His approach to design patents leverages clever strategies to obtain broad, yet practical, protection of ornamental designs for physical articles as well as static and dynamic graphical user interfaces.

To date, Mr. Kriegel has obtained over 500 design patents for clients, including several animated graphical user interfaces for a global Internet solutions provider.
In addition, he served as patent interference counsel in cases ranging from paper shredders to window shade pull devices and steered an industry-leading maker of injection-molded components for drainage, septic tank components, construction and consumer products through a myriad of patent, trademark, copyright and trade secret issues, from early design through product launch and beyond.
Mr. Kriegel has been named an IP Star in Managing IP's 2016 - 2019 IP Stars Survey (fka the World IP Handbook and Survey) and selected to Illinois Super Lawyers® for Intellectual Property, 2017 - 2020. He was also selected as a Leading Lawyer by the Law Bulletin Publishing Company.

Please visit http://www.marshallip.com/ for more information.
Mr. Kriegel can be contacted at +1 312-474-9561 or jkriegel@marshallip.com
Author's Articles
By Jeremy Kriegel, Partner, Marshall, Gerstein & Borun LLP